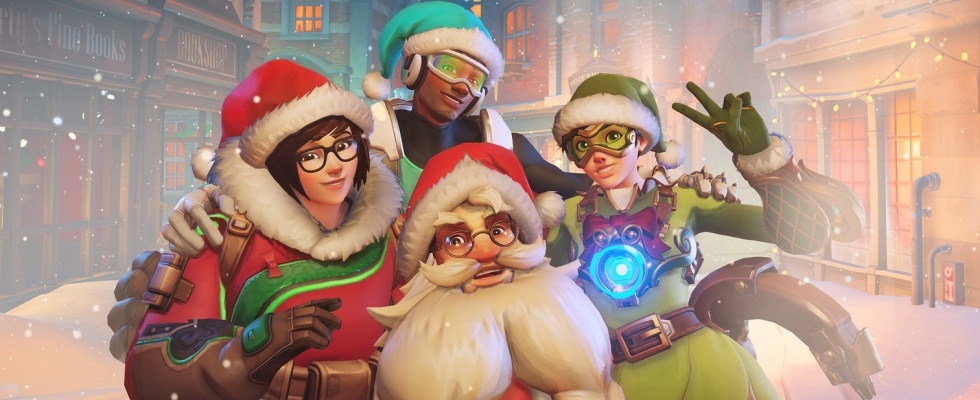 We reported a few weeks ago about an upcoming holiday themed event may be coming to Blizzard's team-based multiplayer first-person shooter 'Overwatch', and that update has finally arrived. The 'Overwatch' Winter Wonderland event is a limited time addition that runs from December 13 until January 2, featuring new skins, a new game mode, and more. The new game mode is called Mei's Snowball Offensive, and is a 6 vs. 6, single elimination mode in which players fire snowballs at one other. Blizzard experimented with 8v8 games, but decided against.
"As you guys can see though, we're opening to experimenting with other sizes in the Arcade. 3v3 is currently the most popular mode in the Arcade. We experimented with 8v8 for quite some time. The matches felt too chaotic for our liking. The game lacked a recognizable front and we found ourselves dying a lot from seemingly random, outnumbered encounters. We also tried 4v4 but it felt like there was almost no room for error. A single death was extremely impactful on the match. Eventually, we settled on 6v6 based on our map sizes, movement speeds and engagement distances."
The update also brings the ability to party up with random players you encounter using the "Stay as Team" feature is now widely available, along with new abilities for Symmetra. In addition to this, the event brings loot boxes filled with over 100 cosmetic items.
"Starting today, all in-game Loot Boxes have been replaced with our impeccably wrapped Winter Loot Boxes, and they're filled to the brim with over 100 new cosmetic trimmings! As with previous events, Winter Loot Boxes can be earned or purchased, and each will contain at least one item from our 2016 Winter Wonderland collection—including profile icons, sprays, victory poses, emotes, highlight intros, skins, and more!"