As promised at Mobile World Congress, Opera has released an updated to their Windows Phone browser which refreshes the look of the app.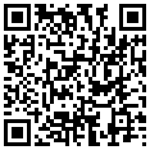 Gone are the relatively finger-unfriendly icons to be replaced by much larger and bolder designs. The app now also appears to default to a more mobile view of the page rather than a zoomed out desktop view, which again is more appropriate for phone access.
They do however waste some screen space advertising how much data their proxy service is saving.
Version 8.0.0.6730 can be downloaded from the Windows Phone Store here.
Thanks Ajinkya for the tip.