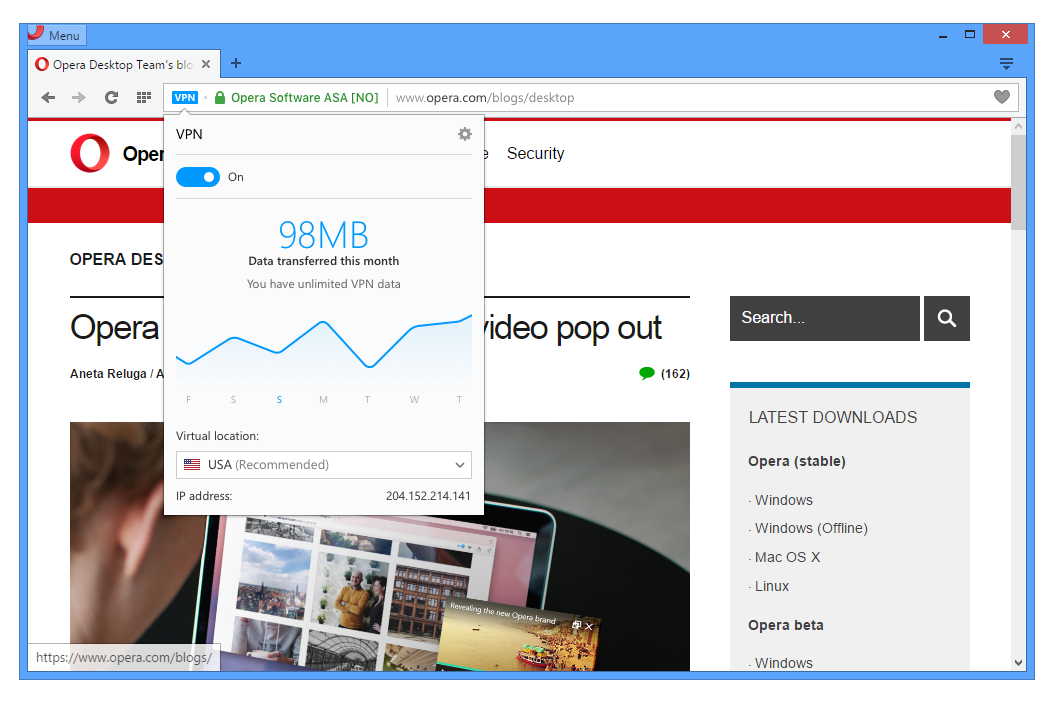 Back in April, Opera added a major new feature to its browser: Free VPN. Over the past couple of months, the company has been testing it in the Opera Beta browser — and today, the feature is available to all Opera users with Opera 40. If you use Opera, you will be able to enable the VPN feature by heading over to Settings > Privacy & Security.
Alongside the Free VPN feature, Opera is adding a couple of other features to its browser with the latest update. The company is adding Automatic Battery, Chromecast support, improvements for the Video Pop-Out feature, and RSS support for the built-in Newsreader feature.
If you want to try out Free VPN and some of the other features in Opera 40, you can check it out here.