Today, Opera announced a new beta release of their browser with free built-in VPN feature. Opera is the first major browser vendor to integrate an unlimited and free VPN. This means, you don't have to download VPN extensions or pay for VPN subscriptions to access blocked websites and to shield your browsing when on public Wi-Fi.
To activate it, Windows users need to go to the "Privacy and Security" section in "Settings" and enable VPN there. A button will appear in the browser address field, from which the user can see and change location, check whether their IP is exposed and review statistics for their data used.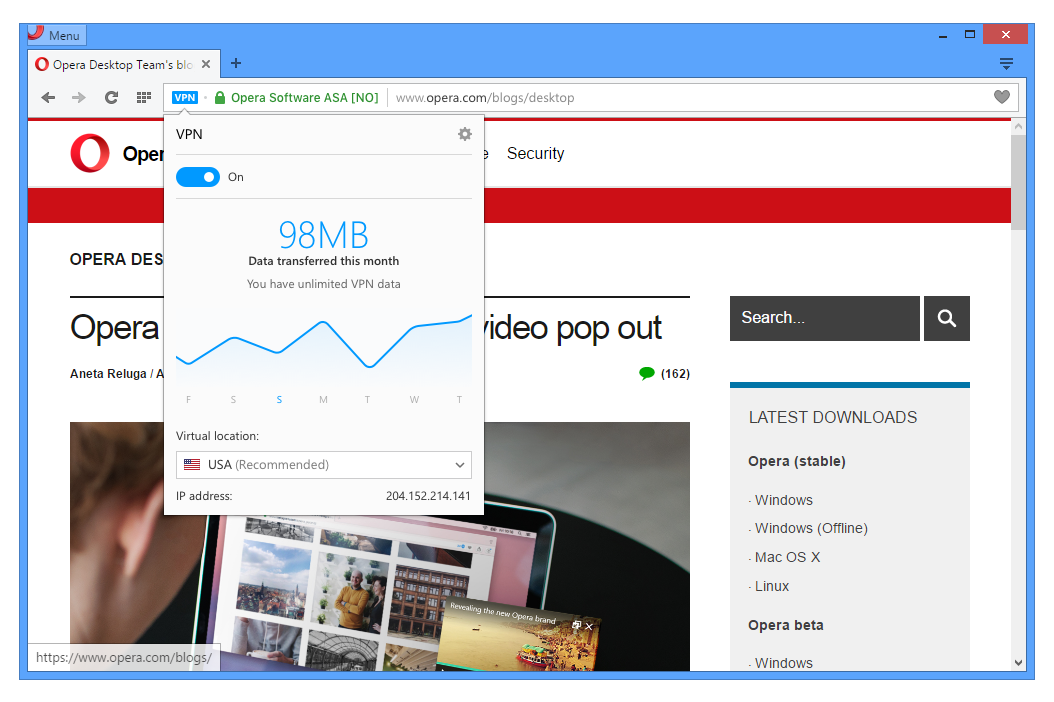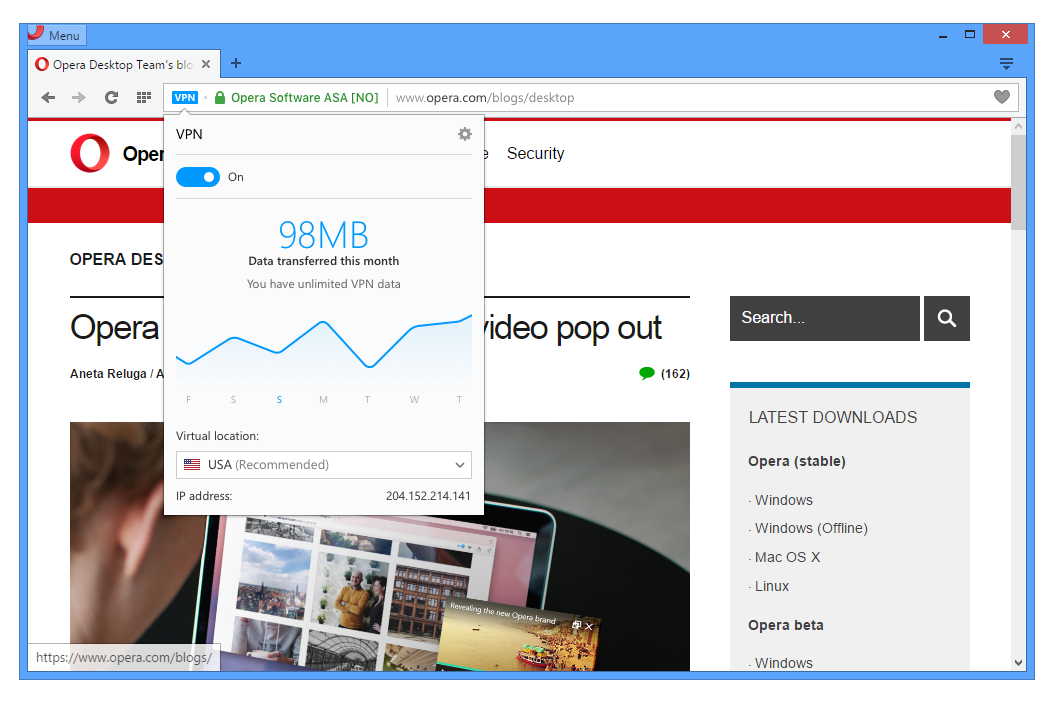 The best things about built-in VPN on Opera: it is free and unlimited to use. Following VPN features are supported,
Hide your IP address -. Opera will replace your IP address with a virtual IP address, so it's harder for sites to track your location and identify your computer This means you can browse the web more privately.

Unblocking of firewalls and websites -. Many countries, schools and workplaces block video-streaming sites, social networks and other services By using a VPN you can access your favorite content, no matter where you are.

Public Wi-Fi security -. When you're surfing the web on public Wi-Fi, intruders can easily sniff data By using a VPN, you can improve the security of your personal
Few months back, Opera also announced native ad blocker in its web browser for desktops. Their ad blocker now includes support for adding your own block lists. To add your own custom list file, head to Settings and click the 'Custom Block Lists' button in the ad-blocking section (note that' Show advanced settings' from the ' Browser 'panel must be enabled to see the button).
Download the latest Opera developer build here.