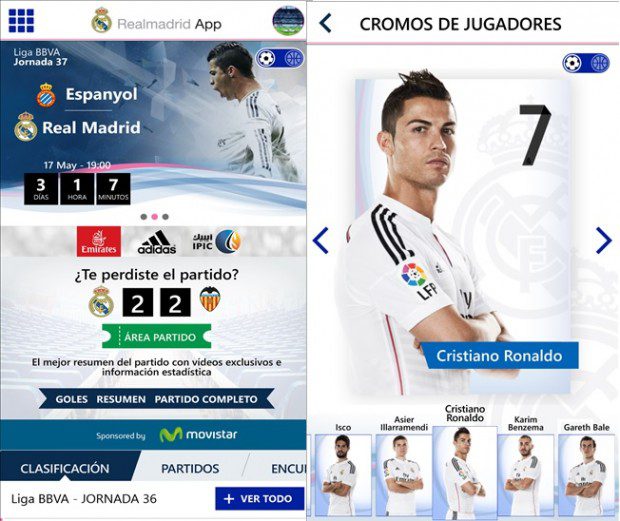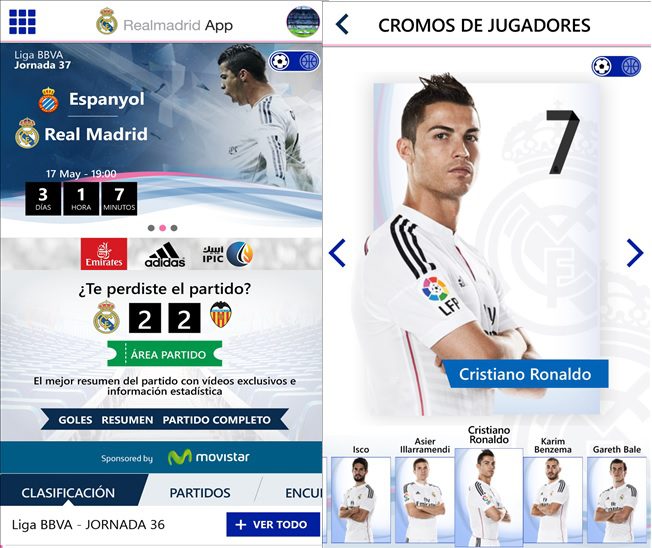 The official app of Real Madrid football club is now available for download from Windows Phone Store. It features exclusive content and dozens of ways to follow your favorite team. Find the full list of features (translated content) below,

• Viewing replays from different angles with multiple cameras.
• Highlights and highlights of every game.
• Radio Live Match in two languages.
• Exclusive content from The Tenth.
• Direct access to RealMadrid TV in HD.
• monitoring minute by minute match with real-time statistics.
• Team Stats and Players.
• News and videos official team.
• Complete calendar of competitions.
• Create a profile of your preferences fan, earn points and medals in the challenges to be the No. 1 fan.
• Quick access to Real Madrid store.
• Cameras exclusive party following the bench and the tunnel.
Download it here from Windows Phone Store.
via: windowsphoneapps.es