Yesterday, Microsoft announced that Halo 5: Forge app is coming to Windows 10 PCs. Halo 5: Forge will allow users create their own maps and a lot more for both Windows 10 PCs and the Xbox One. In addition to the Forge app, Microsoft is going to release an official Halo app for Windows 10 PCs. This upcoming app will be the quickest and easiest way to find, download, and launch all Halo games that are available on Windows PCs. Gamers can get the latest news, videos, tutorials, featured content, update notes and more from the Halo universe on their Windows 10 PCs.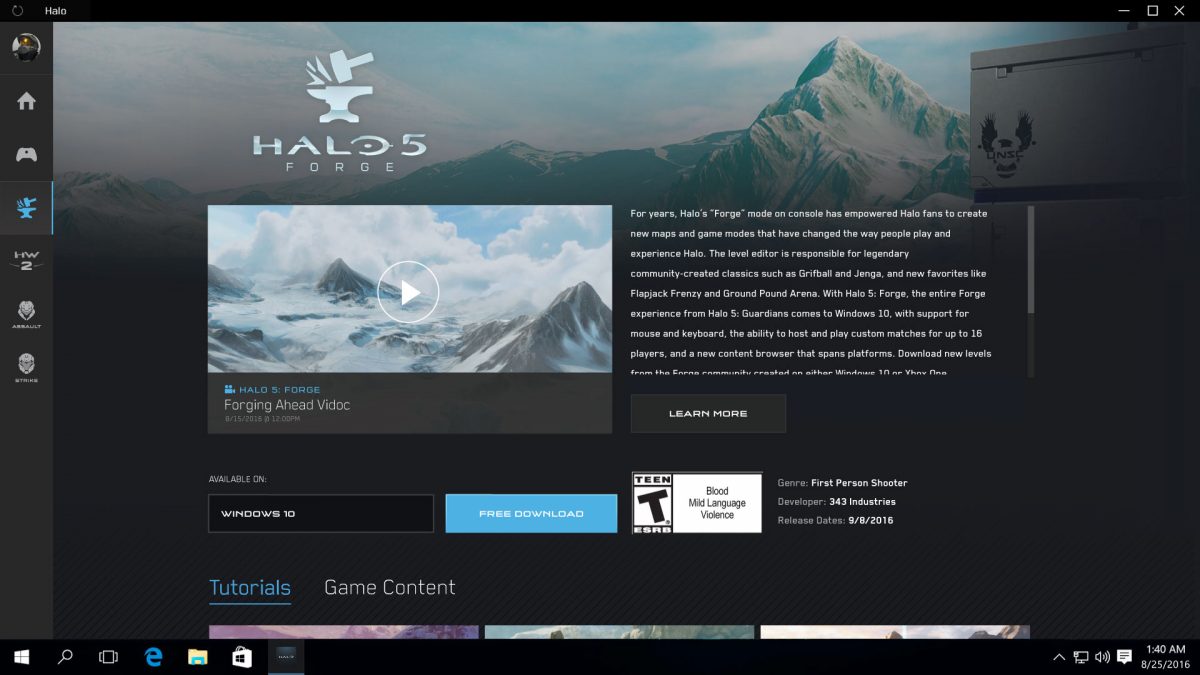 When this app becomes available with Halo 5: Forge in a couple weeks, the Halo 5: Forge game page will be your portal into the game. From here you can quickly jump in and start playing. Microsoft will also feature new Forge tutorials to help both new and veteran Forgers create and play great new Halo 5 game experiences.
As you get a chance to explore the Halo app, you'll see that you can find, download, and launch all Halo games that are available on Windows PCs. You will also get great information on all our games – including upcoming releases like Halo Wars 2 and Halo Wars: Definitive Edition! The Halo app will bring you all the latest news and information on what's happening in our world – from new stories to esports, from awesome collectibles to the latest game articles and videos. And it will be the place to go for tips and tricks from both our team and the broader Halo community.
Both Halo 5: Forge and the Halo app will be available for download from Windows Store on September 8.