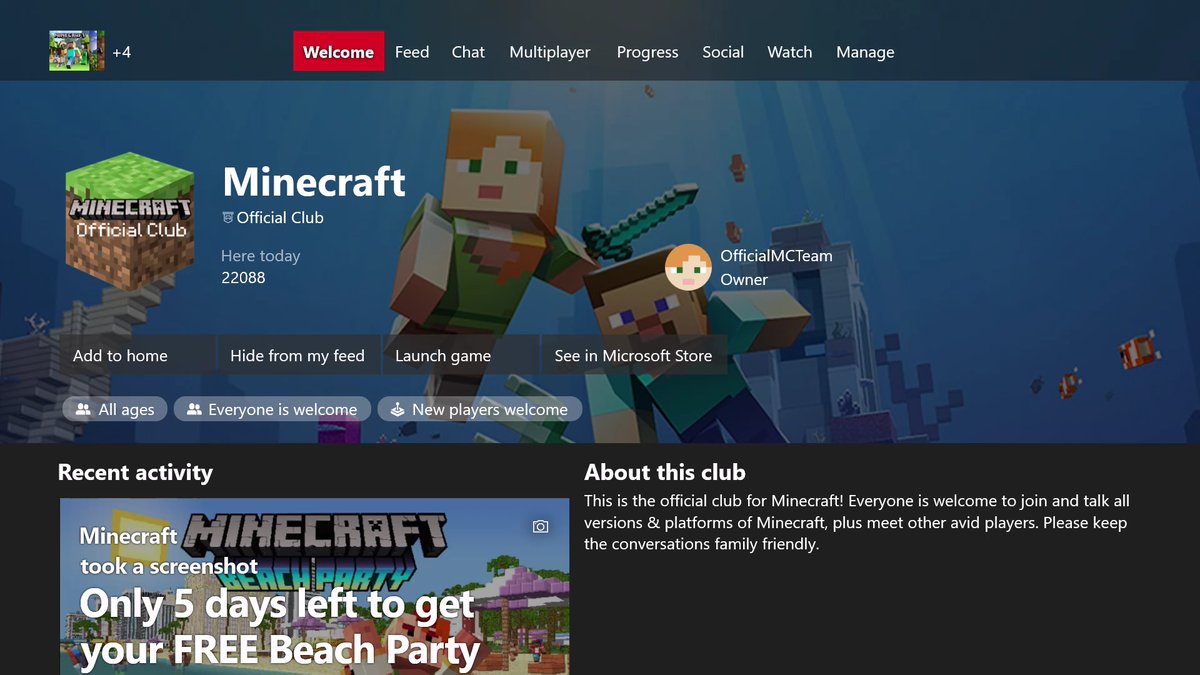 Xbox Clubs are a great way to form a community around common interests in games or other topics. Announced today, developers can create Official Clubs for their games, a perfect way to stay up-to-date with your favorite game devs.
Want to stay up to date with your favorite games & developers on #Xbox? Check out the all-new Official Clubs, available today for select titles. They'll have an official badge & placement within the Xbox Guide and menus. pic.twitter.com/7hmInBJXth

— Larry Hryb (@majornelson) July 30, 2018
As noted by Larry Hryb, this feature will only be available on select titles starting today. From the images included in the tweet, Minecraft will definitely be one of them. Another popular title getting an Official Club is Halo, where players can check out the "latest Halo game updates, franchise news, community happenings, and more."
Xbox's latest update today is also adding an Xbox Game Pass tab on the dashboard for all users worldwide.
Let us know what Official Clubs you're excited about joining in the comments below!