We heard in August this year that Google was working on officially supporting dual-boot Windows 10 on Chrome OS laptops.
Now the work appears to have entered an advanced stage, with evidence from a number of code commits that Google is actively testing this feature, including in scenarios such  as testing disk partitioning when cycling the dual boot functionality on and off and UEFI security.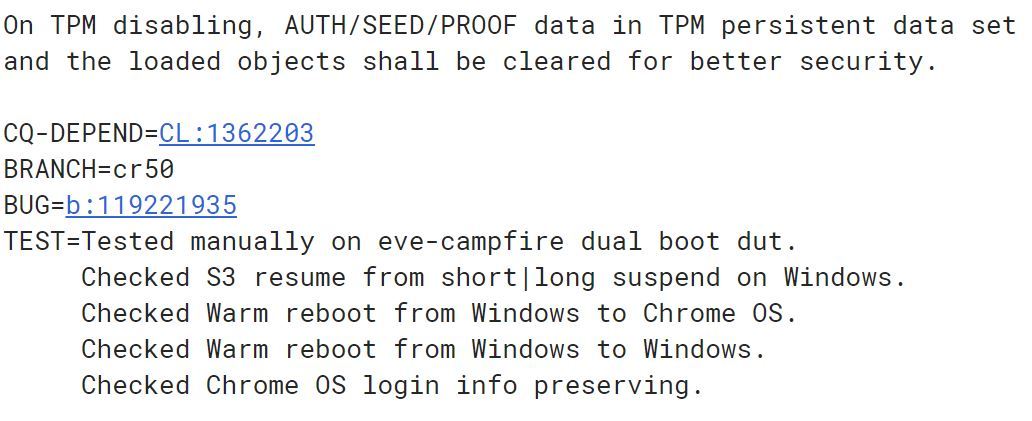 For far all testing has been on the Pixel Book aka Eve, but we have heard earlier that this dual-booting may become a general feature for high-end Chrome OS laptops.
XDA-Developers had earlier reported that it would require a somewhat higher-end Chromebook to enable the feature, with at least 40 GB of storage free, meaning most cheaper Chromebooks with only 32 GB storage need not apply.
It would otherwise be simple however and would not require developer mode to enable support. As a fully supported solution, Google is also expected to keep the firmware in those Chromebooks updated, much like Apple does Bootcamp on MacOS devices.
Similar to Bootcamp, Campfire would increase the value of Chromebooks by giving users more flexibility and an option of escaping the confines of ChromeOS, which makes sense for high-end Chromebooks which can cost more than most Windows laptops.
Read more about the latest developments of this Google project at AboutChromebooks here.