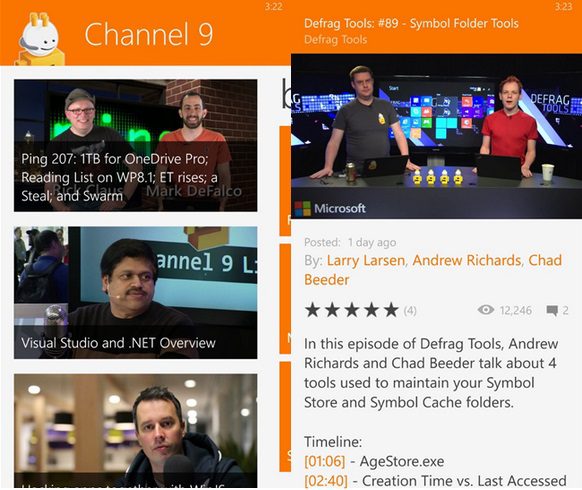 The official Channel 9 app is now available for download from Windows Phone Store. It was under public beta for the past few months and now the final version has been published for Windows Phone devices.
Channel 9 provides a way to browse and view videos on a variety of developer and consumer topics from the Channel9.msdn.com web site. Channel 9 is a Microsoft community site for Microsoft customers and it has video channels, discussions, podcasts, screencasts and interviews with related to Microsoft products and people.
There is also a Windows 8 app, which you can download it here. Download it here from Windows Phone Store for free.