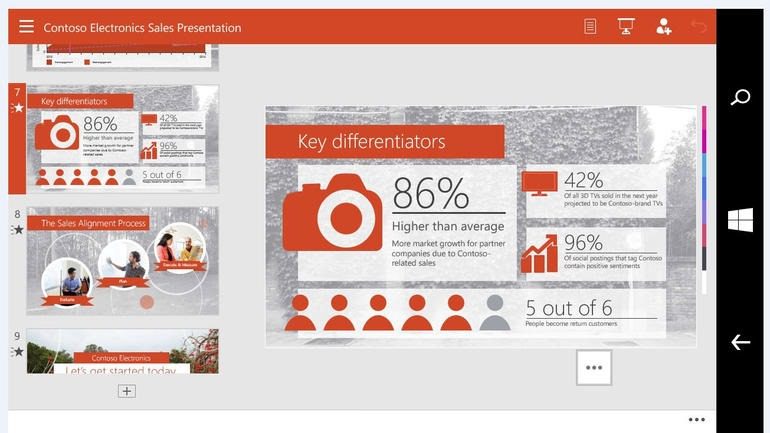 Microsoft had promised that the Universal version of the Office apps will be coming to Windows 10 Mobile Technical Preview users by the end of April.  A quick look at the calendar will show that Microsoft has indeed missed that target, but Microsoft watcher Mary Jo Foley reports that this will not be by much, and that a Microsoft spokesperson says the company is now expecting to deliver the Office Universal app previews for Windows 10 Mobile "early next week."
The news is important for a number of reasons, not least because current Windows 10 Mobile Technical Preview users do not have any way of opening Office documents at the minute, limiting the number of users who can try out the OS update.
The new Office apps for Windows 10 Mobile should be on par or exceed those already available for iOS and Android and will pay a crucial part in making Continuum, which can turn a Windows Phone into a Windows desktop, useful and relevant.