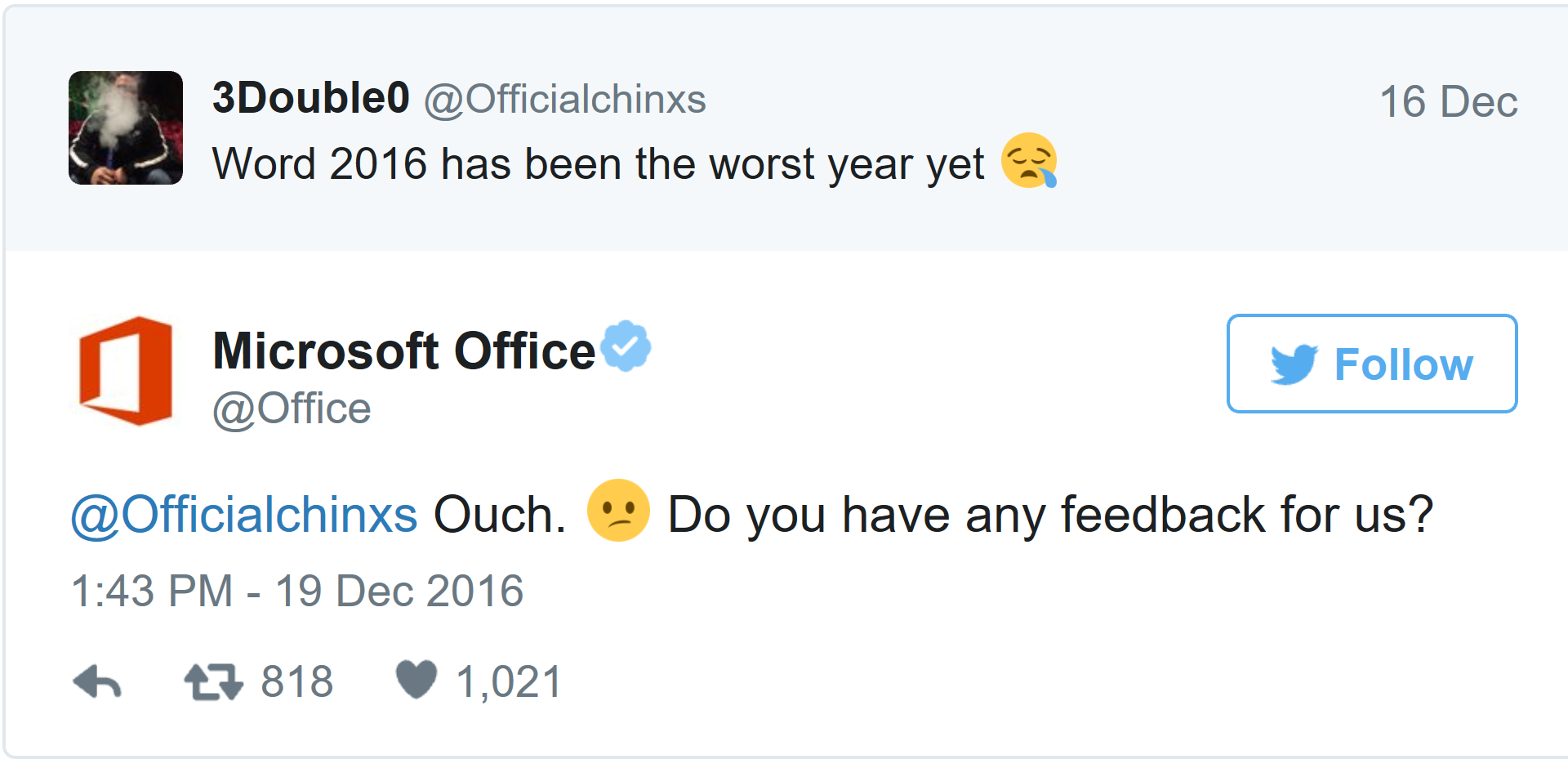 At least you can never say that Microsoft doesn't care.
Depending on who you ask, 2016 may have either been a great year or a really crappy one. This year saw the release of some pretty innovative devices, like the Surface Studio and Surface Dial, and even some none Redmond products like the Amazon Echo Dot and the Google Home. On top of this we got a refreshed version of the Xbox One, in the Xbox One S, the Windows 10 Anniversary Update, and a look at the forthcoming Windows 10 Creators Update.
On the other side of that spectrum are some major blunders, like the many celebrity deaths this year, including the recent death of pop icon George Michael. On the lighter side of this was a lack of Microsoft mobile devices, Apple's sub par Macbook refresh, and an explosive Samsung Note 7. Overall 2016 has been one hell of a year.
One twitter user by the name of @Officialchinxs decided to voice his frustration with the year by tweeting the following:
https://twitter.com/Officialchinxs/status/809928419890884608
to which Microsoft Office replied:
Ouch. ? Do you have any feedback for us?

— Microsoft Office (@Office) December 19, 2016
Of course it's not too difficult to see where the confusion came from, and the Twitter-verse was quick to have fun with this at Redmond's expense.
https://twitter.com/FreddyAmazin/status/813409073693655041
Outside of being made into a meme, @Officialchinxs responded a few days later, even thanking Microsoft for making his year a little better, albeit late.
https://twitter.com/Officialchinxs/status/813543942117588996
It's good to see that Microsoft's Office account is actively looking for feedback, even if it is in the wrong places. But maybe next time we use a comma @Officialchinxs, and avoid becoming a meme again in the future?