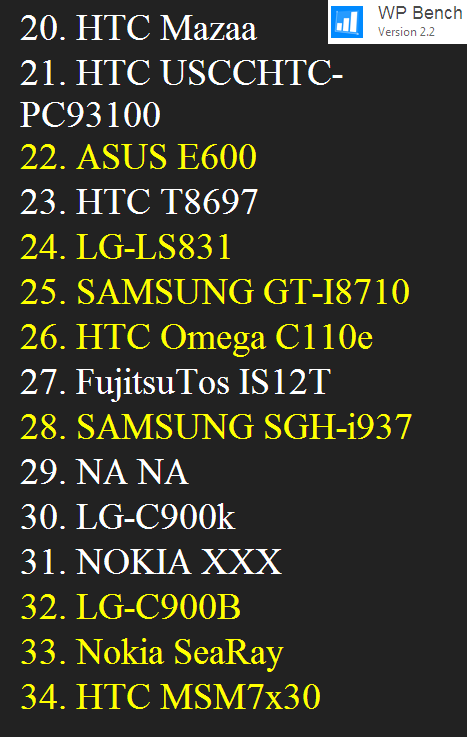 Robert from WPBench sent us this screen shot showing numerous new devices showing up in his benchmarking app.
The list includes currently known ones like the Samsung SGH-i937, Nokia SeaRay and HTC Mazaa, but also include previously unknown ones, such as the LG LS831, HTC Na Na (?) and the Nokia XXX (why do I get the feeling the OEMs have caught wind of us sniffing the device IDs?)
While we only know officially of a handful of new Windows Phones coming, it seems there are many more floating around ready to hit the market in the next few months.
WP Bench 2.2 can be found in Marketplace here.
Thanks Robert for the tip.