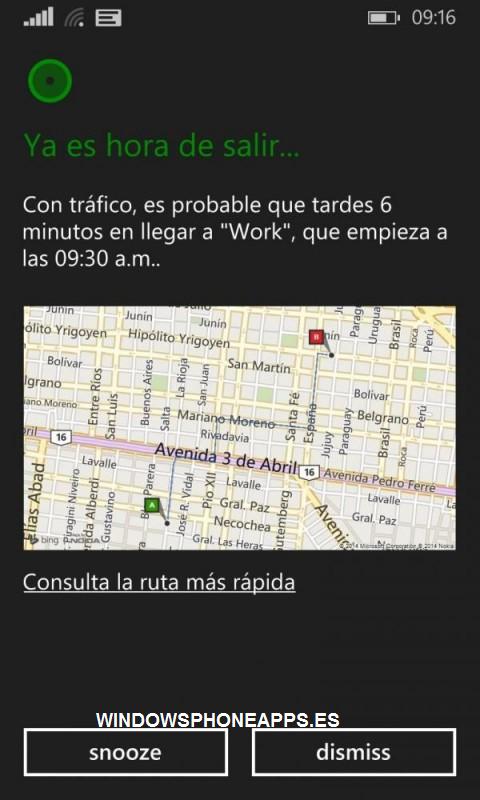 We reported yesterday that glimpses of Cortana was showing in in Italy and Germany.
Now we can add Spain to the list, with transport reminders showing up in Spanish there for some users who hacked Cortana on their handset.
The finding was reported by windowsphoneapps.es, who noted that unfortunately they have not been able to replicate it.
The sightings are likely replaced to windows phone 8.1 update 2, which will bring Cortana in alpha to many more parts of the world.
Have our readers seen this arrive anywhere else? Let us know below.