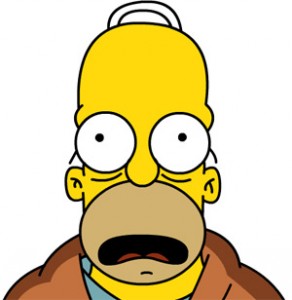 Indian Hacker "pr0tect0r AKA mrNRG" has defaced Nokia's developer website by replacing it with a picture of Homer Simpson.
"pr0tect0r AKA mrNRG" was however not a disgrunted Symbian developer, but more had Nokia's security interests at heart, posting:
"LOL, Worlds number 1 mobile company but not spending a dime for a server security! FFS patch your security holes otherwise you will be just another antisec victim. No Dumping, No Leaking!!"
Nokia claimed the website was being hosted externally, and did not reflect on the security of their internally hosted Ovi store and other services. The hack was quickly cleaned up.
Lets hope Nokia beefs up their protection before they start running their services on the majority of Windows phone 7 handsets also.
Via IntoMobile.com