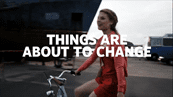 Nokia and Microsoft are having a major event on the 5th September, and Nokia has just posted this teaser video to amp up the hype a bit.
I don't see any particular clues in the video, except possibly the yellow strap of the hand bag, which resonates with the leaked Nokia Phi picture, and we of course already know Nokia loves us.
Have fun analysing the video and let us know your results below.