At London Fashion Week 2014, Nokia partnered with with designers and Fashion Fringe winners, Fyodor Golan to make some unique fashion statement. As a result, they have created the world's first interactive skirt made up of 35 Nokia Lumia 1520 devices, each sporting a 20MP PureView camera and 6-inch screen. This is not just hardware, as the skirt moves, images on the screens change colour, creating a synchronised shimmering effect that emulates real-world fabric.
To form this illusion, a bespoke app was conceived that employs GPS technology to align the wearer's movements with the skirt's sparkle. Also, via a camera in the model's cap, the mosaic-style imagery will change from the Fyodor Golan AW Collection to a visual representation of the model's surroundings.
Check out here for more images of this interactive skirt from Nokia. Find one more image of the model in this skirt after the break.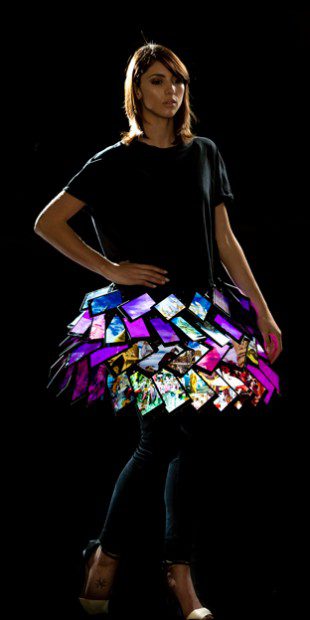 via: Nokia Conversations