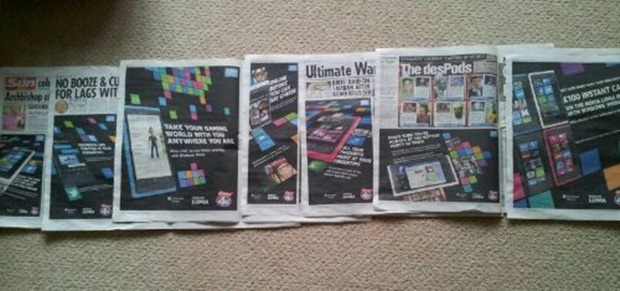 Coolsmartphone reports that Nokia has continued their marketing push for the Nokia Lumia 800 in UK. UK readers would have noticed an uptick in TV advertising for the handset recently, and Saturday's edition of the Sun newspaper shows that the marketing work is not confined to the television.
Coolsmartphone counted 7 large ads for the Lumia 800 in the newspaper, and only one for an Android handset.
We have recently seen the Nokia Lumia 800 rise from below 15th spot to the 8th position in uSwitch's charts in the UK, and hopefully the steady pressure of marketing and word of mouth will mean further positive results there and elsewhere.