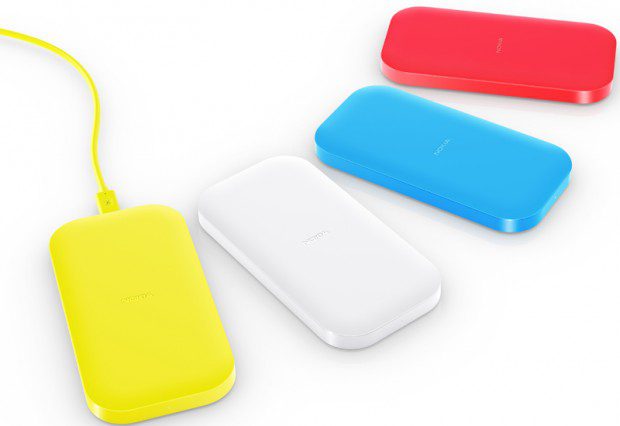 Microsoft Store is now selling Nokia Portable Wireless Charging Plate DC-50 for just $29.99. You can just lay your Qi-enabled phone down on top of this charger and top off your battery. Recharge the charger via the included microUSB port, or just lay it down on top of another wireless charger and you're all set. LED energy indicators show you how much power's left in the charger, so you won't be caught unaware. Measuring 5.3 by 2.7 inches and weighing only 5.3 ounces, it's ideal for giving your phone a boost when you're out and about.
Compatible with:
Any phone that supports Qi wireless charging including the upcoming Lumia 950 and Lumia 950 XL.
Nokia Lumia Icon
Nokia Lumia 928
Nokia Lumia 920
Nokia Lumia 1020 (requires CC-3066 Wireless Charging Cover)
Nokia Lumia 925 (requires CC-3065 Wireless Charging Cover)
Nokia Lumia 820 (requires CC-3041 Wireless Charging Shell)
Find the deal here from Microsoft Store.