Nokia is back, nominally at the least. Despite being bogged down by the spectre of Windows phone and all but vanishing from the market, you can now buy Nokia phones again. Don't get us wrong, Nokia phones are very much well-built devices. From the handsome Nokia 7 Plus to the Nokia 7.2, HMD Global (hereafter referred to as Nokia) have good taste in design. Yet, it doesn't take a long term analysis to figure out that the new Nokia isn't having as much of an impact in the market as it could have.
We can't talk about present Nokia and our expectations for it without casting our minds back to the Lumia line of yore. The Nokia Lumia line was the firm's first dabble into the modern smartphone market (except for the Nokia N9). They ran Windows Phones powerful and smooth. They had good designs, bold and beautiful. Their prices ran the gamut, affordable and expensive. Both inside and out, they were beautiful. But the Windows phone operating system proved to be an albatross, and the line eventually collapsed into nothingness. While eventually absorbed by Microsoft, the smartphone division of Nokia eventually returned to Finland and started making new phones as part of HMD Global.
Since 2017, the firm has shipped three high-end smartphones. The Nokia 8, 8 Sirocco and the Nokia 9 Pureview.  All three of these films have been duds both critically and commercially. With the benefit of hindsight, it's easy to see why these handsets don't quite excite. Once again, let's refer back to the Lumia line.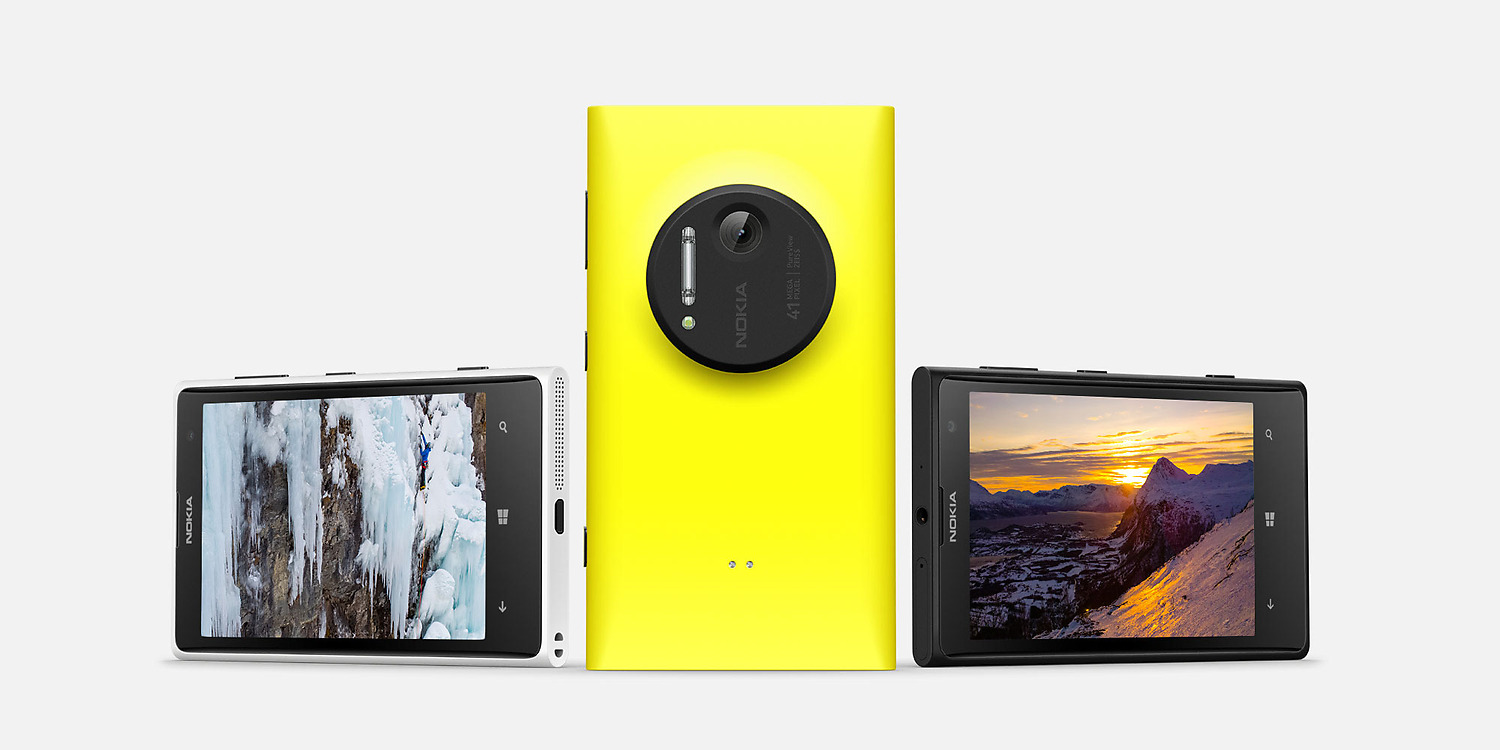 The line previously boasted flagships like the Lumia 920, 925, and 1020. All of which pushed the mobile world forward one way or the other (mostly photography.) The 1520 came as one of the largest phones, pushing the limits of what we would consider a reasonable phone size. the 928 featured a Xenon flash, and so on. It's not like the Lumia line had perfect flagship — they were often held back by software — but they were going for something. Suffice to say, the New Nokia had fairly large boots to fill.
After two years, I can't get the sense they are going for anything other than "just ok". There are some exceptions. The Nokia 9 Pureview is a genuinely interesting concept. If that sounds damning with faint praise, that's because it is. It's really interesting conceptually. Execution wise? I don't think there's any noteworthy choice in this device that wasn't critiqued. Nokia shipped this thing with an in-display fingerprint sensor, except it was so bad it probably shouldn't have tried. The firm used last year's Snapdragon 845 processor, citing work done on a custom ISP to help the unique camera layout. Yet, the pictures struggle to match what we'd expect of a modern flagship and performance struggles as a result.
"With the possible exception of its Bokeh capability, the Nokia 9 PureView doesn't deliver either a Photo or Video performance on par with other current model phones in its premium price range," DxOMark said. "While the Nokia 9 PureView offers an innovative and intriguing multi-camera architecture, and perhaps a glimpse of the future, it isn't able to use its five-camera rear camera to distinguish itself when used in the default modes that we test, and that are the modes most users stick with."
The issues with Nokia don't stop at the high-end. Nokia shipped the really good Nokia 7 Plus and seemed poised to take on the world. Then they just stagnated. The Nokia 7.1 was a worse 7 Plus, the 7.2 has mediocre cameras with the same processor as the 7 Plus, etc. The QC on these handsets seems to be worsening, seeing as many users report failing USB C ports (an issue I have personally experienced.)
On the software side, Nokia has been lauded on being a committed Android One partner. For the most part, they've done well with relatively speedy updates and a clean skin. Still, just like in hardware, they aren't doing as well as they should have. Users of Nokia's forums and subreddits have raised issues ranging from the minor (misaligned icons) to random reboots, battery drain with evenwell 'optimisation', etc.
It feels like nailing a good low-end phone should be easy in the age of Honor and Xiaomi, yet it isn't. Nokia has Android One, it's made devices like the 7 Plus before, but it's new ones aren't distinctive and competitive. Nailing a high-end phone should be easy, but once again, Nokia's cameras aren't pricing themselves up to par. When it comes to QC, forget the reputation of a sturdy Nokia phone and brace for a USB port replacement within a few months.
Now, as Nokia gets ready to release another phone, it's hard to get excited about it. The firm has many good ideas, that is true. It just fails to put them together into a decent package. The return of Nokia to the smartphone market was supposed to herald the injection of new competition into the high, mid and low-end of the markets. Yet, despite the more popular OS, it's just resulted in a chain of one mediocre device after the other. For the once renowned smartphone maker, this is nothing short of a pity.