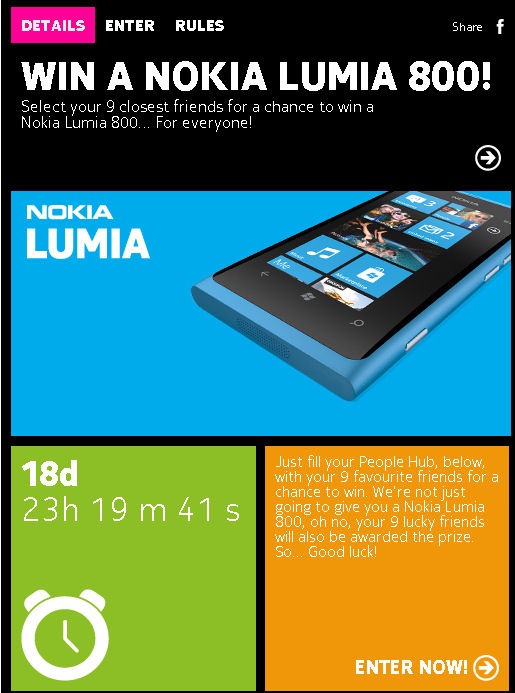 Nokia is once again doing a promotion via Facebook, offering participants and 9 other friends the chance to all win Nokia Lumia 800s if referred by a contestant.
The contest will close in 19 days on the 20th December, is open worldwide and can be entered on Facebook here.
Via owindowsphone.pl
Thanks Jerry for the tip.