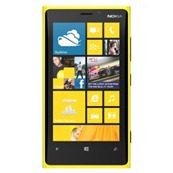 The Verge is reporting that their sources are saying Nokia is aiming to release the Nokia Lumia 920 on AT&T on the 2nd November.
Apparently the device is in testing at present with AT&T, and they are hoping to sign it off soon.
The Verge also expect Windows phone 8 to RTM next week, which should allow all the OEMs to finalize their handsets and start shipping them to carriers and retailers.
Hopefully no issues will show up before then, and the handset will reach US shores on time.
Via The Verge.com