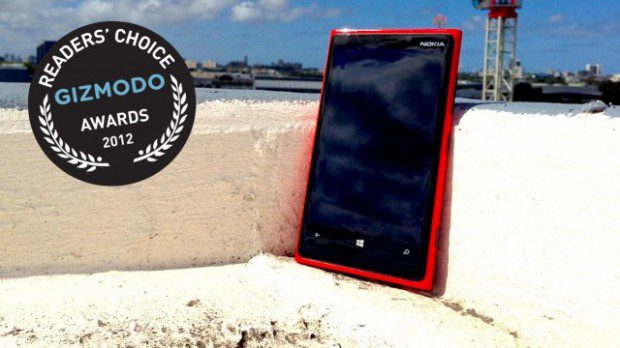 The Nokia Lumia 920 may not have 50 million owners, but what it does have is millions of fans, which is why the device easily beat the iPhone 5 and the Google Nexus 4 to the Best Mobile Phone of the Year 2012 Readers Choice award at Gizmodo Australia.
With 49% of the vote the NL 920 beat the pants of the iPhone 5, which garnered only 13.5% of the vote, and the Google Nexus 4, which scored 8.97% of the vote.
While the vote is mainly a contest of the fans, the Nokia Lumia 920 also earned a Editors Choice honourable mention after the Google Nexus 4, which mainly won for breaking new price barriers for a HD screened smartphone.
See the results at Gizmodo here.
Thanks Martin for the tip.