The device will have 4.3 inch 800X480 screen resolution It has 16GB memory and 512 MB ram. Its an AMOLED, ClearBlack Corning® Gorilla® Glass display. The device size will be 127.8 x 68.5 x 11.5 mm, volume of 90 cc and weight of 160 g.
Multimedia specs as follows,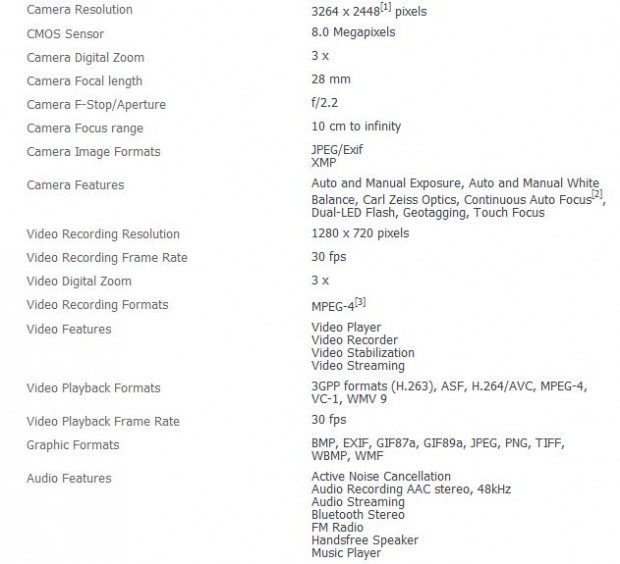 Read complete specs at Nokia.
On the exclusive content side, apart from ESPN and previously announced partners, Nokia announced the partnership with CNN with the iReport app that will make every one a citizen journalist.
Video via Nokia Conversations.