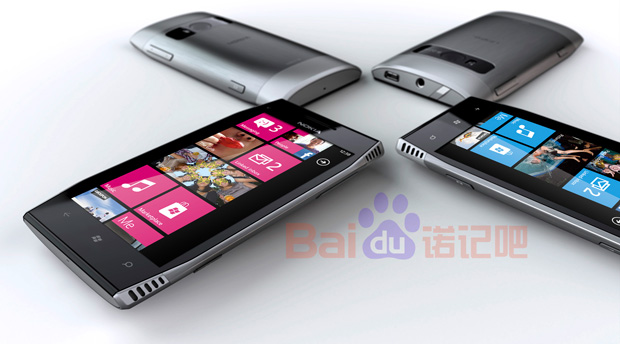 Update: Chinese reader ?? claims in the comments that this is a fake – he says that he came up with the idea, and then someone else created this image in Photoshop. So, nothing to see here, folks!
A new image showing the Nokia Lumia 805 has leaked in a Chinese forum. The original poster there claims that the Lumia 805, which shares much of its design with the Symbian-powered Nokia X7, comes with a 3.9″ ClearBlack AMOLED display, 16 GB of internal storage, the same 1450 mAh battery as the Lumia 800, and a 12 megapixel camera with dual-LED flash.
While we can only speculate at this point, this new device, if indeed real, would most probably be introduced at the upcoming Mobile World Congress. Earlier rumors have suggested that Nokia might launch two new Windows Phones there – we can be fairly certain that an international version of the Nokia Lumia 900 is going to make the cut, which still leaves room for one other device. Another Chinese site reported the existence of a Lumia 730 last week, which is clearly positioned between the 710 and 800. However, if this 805 had a 12 megapixel camera, it would make sense for the international 900, being the flagship device, to receive one as well – which may or may not be the case.
Furthermore, even though this design doesn't look bad and would continue the trend of recycling old Symbian models as Windows Phones (which is definitely a reasonable strategy for now), it doesn't fit in with the design direction Nokia has been taking since the N9, Lumia 800, and 900.
What do our readers think? Is the Nokia Lumia 805 real or fake?
Source: Baidu Forums, via Pocketnow