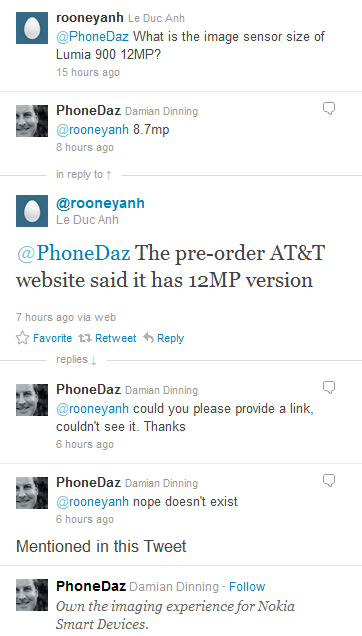 Eldar Murtazin's reputation had had another blow, with Nokia's Imaging chief Damian Dinning denying such a 12 megapixel Nokia Lumia 910 existed at all.
The rumour of the device was started by Eldar, who claimed it would arrive in May. Eldar has become increasingly unreliable, with recent false claims that Windows Phone 8 would not support Windows Phone 7 applications.
The question however remains how the Nokia Lumia 900 will be differentiated from the LTE version in USA in a way what would compensate for the lack of this feature.
Via GSMArena.com