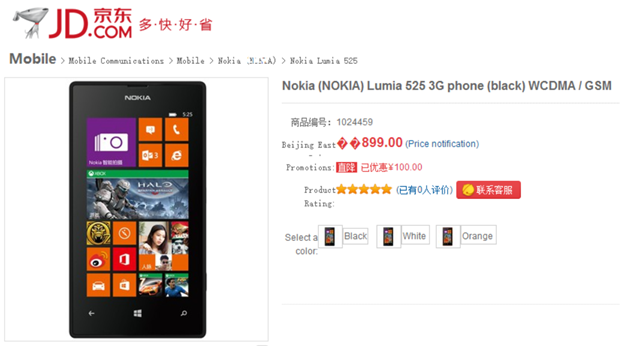 Nokia's new budget handset, the Nokia Lumia 525, is off to a good start in China, with online retailer JD.com offering the handset for 899 Yuan ($148), which is a good starting price for a handset which will likely continue to become cheaper and cheaper over the next few months.
The Nokia Lumia 525 is virtually identical to the Nokia Lumia 520, except for a removable back plate and 1 GB of RAM, the latter important because it addresses the fragmentation caused by some higher performing games not working on 512 MB handsets.
See the deal at JD.com here.
Thanks hengxiang32401 for the tip.