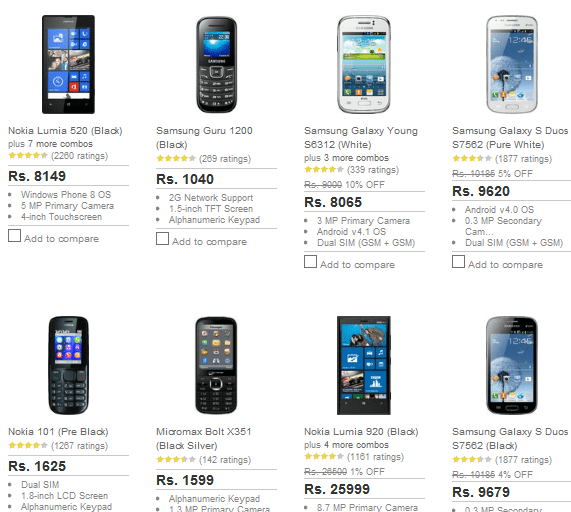 With the Nokia Lumia 520 now well under 10,000 INR the handset is still proving very popular in India, topping the charts at Flipkart, the popular online marketplace.
The newly reduced Nokia Lumia 920, which is now selling for 25,999 INR ($420) has also brought the handset back into the top 10, showing that the venerable handset still remains very much in demand, with the only barrier being price.
Hopefully the news bodes well for Windows Phone's Q4, with the OS having pretty high expectations to fill at present.
See the page at Flipkart here.
Thanks Arun for the tip.