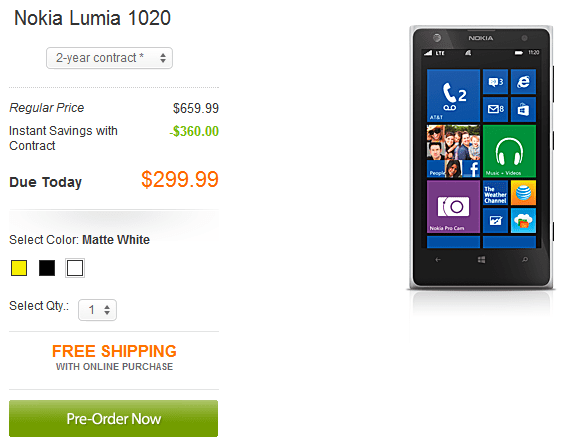 Pre-orders for the Nokia Lumia 1020 is now open AT&T.  The 41 megapixel-laden handset is available in 3 colours, yellow, black and white, for $299.99 on a two year contract, and will cost $659.99 commitment-free.
The carrier will also be selling the camera grip for $59.99, significantly cheaper than the $80 RRP.
If you however wait for the handset to become available at Microsoft Stores for the same price, the camera grip will be thrown in for free for a limited time.
See AT&T's page here and Microsoft's here.