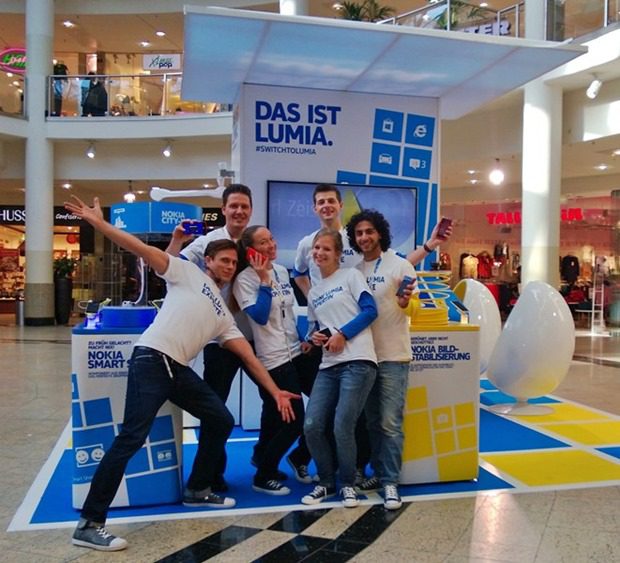 In Germany Nokia is doing a mall tour, and are letting people there test drive and carry around a Nokia Lumia 920 for a few hours while they do their shopping.
Called a "personal test drive" the official Nokia smartphone blog describes it as below:
In more than 15 shopping centers throughout Germany, you have the opportunity to test one of the new Nokia Lumia models extensively and if you like, even for a few hours easy to carry.

Yesterday and today started the tour in Munich, more precisely in the "PEP – Perlacher shopping malls." What's next, a glance at our long list of upcoming locations.
The handsets will be available in 15 shopping malls on these dates below:
Does this sound like an innovative marketing approach? Let us know below.
Via WPArea.de