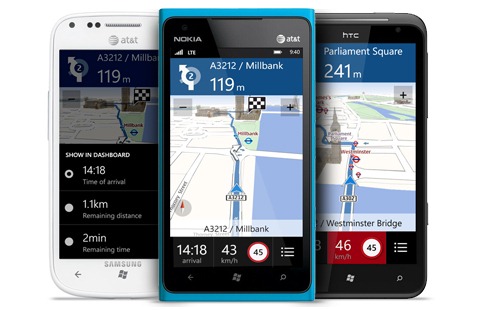 Nokia has confirmed on their blog that they will be making Nokia Drive available for all Windows Phone partners. 
The service will offer turn by turn GPS navigation in over 110 countries while developers will be able to use Nokia's maps to build location-based apps and experiences .
They note Nokia Drive features 50 frames per second client-side rendering and only requires 10 per cent of the bandwidth when compared to traditional server-side map platforms.
It also features:
Maps data for more than 190 countries in more than 50 languages and navigation in more than 110 countries
Traffic alerts in 26 countries, and also allow dynamic rerouting
Venue maps in over 5,000 shopping malls, train stations, airport, sports venues, etc. in 35 countries
Multi-modal routing: by car, on foot (including footpaths, shortcuts, etc. in over 400 cities) and by public transportation (over 100 cities)
They note their data (via Navteq)  powers four out of five cars with in-car navigation and is used by big brands like BMW and Ford.
Read more at Nokia Conversations here.