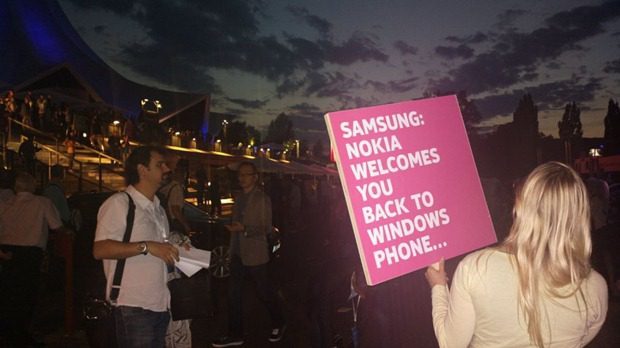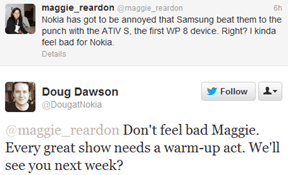 Samsung has beaten Nokia to the punch by announcing a really high-end and pretty desirable Windows Phone 8 handset, but it seems the dedicated Windows Phone company is not taking being upstaged lying down.
Not only have they taken to IFA with placards welcoming Samsung back to Windows Phone (as if they ever left) but  Doug Dawson, Media Relations head for Nokia, has called the handset just an "warm-up act", presumably for what I hope must be a stunning handset to justify the hype.
Warning readers not to "mistake the first for the best", we will certainly be rooting for Nokia to blow us out of the water with their offerings on the 5th September.
Via MNB and Pocketnow.com