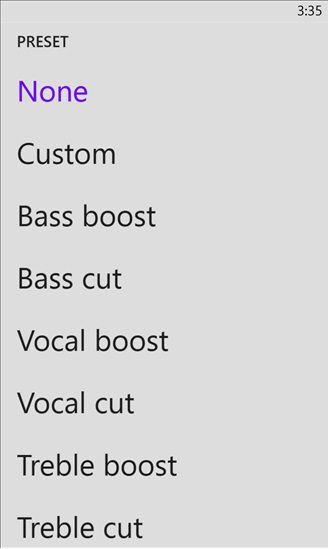 Nokia Audio system app today got updated to v2.1.1.1 in Windows Phone Store. This is just a bug fix update, so don't look for any new features. AAWP reports that this update fixes the previously known volume related bug. This issue was that you will not be able to change the volume when adjusted before an earlier track, having a different audio stream, is completely finished. Nokia then acknowledged the issue and said that they are investigating this issue and will do some corrective actions.
Make your music sound the way it should with this audio equalizer. With over 15 presets from Classical to Hip Hop, there's something for even the most demanding music fan. And when you want to make adjustments, the manual settings give you full control.

You can find the equalizer under Settings > Audio.
Download it here from Windows Phone Store for free.