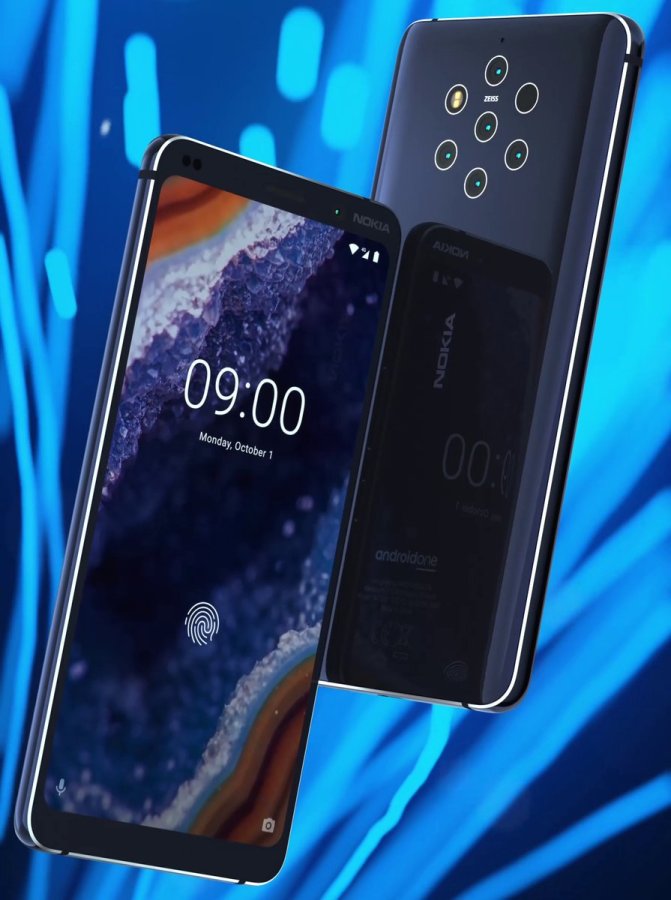 Press render of the Nokia's highly anticipated Nokia 9 flagship device got leaked today by @evleaks. The main highlight of the device will be its camera. As you can see from the press render above, the Nokia 9 will sport a penta-lens camera setup powered by Zeiss. This unique camera setup with lenses that have different focal lengths will turn Nokia 9 into a a miniature zoom camera. The device will be able to take five simultaneous shots with 10x more light. And you will be able to refocus your photos after you shot them.
Apart from the unique camera experience, the Nokia 9 will have latest internals available in the market right now. It will be powered by Qualcomm Snapdragon 845 processor, 8GB RAM and 256GB storage. The Nokia 9 PureView will have a 5.99-inch QHD OLED display that supports in-display fingerprint scanner.
Nokia is expected to officially announce this device at MWC this year.
Update: A leaked promo video of this device is now online. Check it out below.