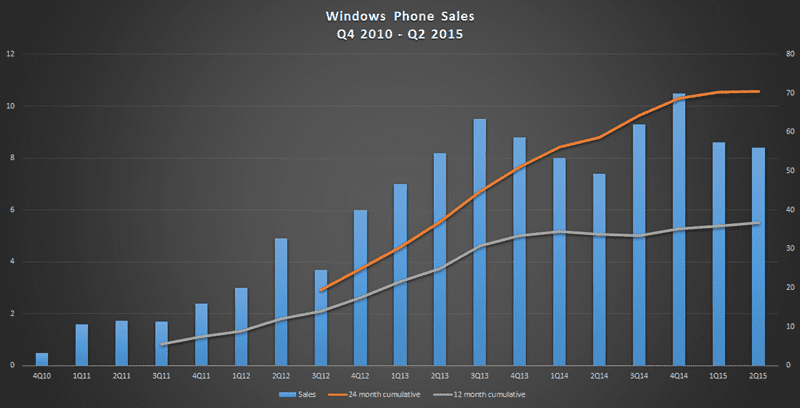 Speaking at the Seattle Code Rush recently , Cyanogen's software engineer Adnan Begovic claimed that with over 50 million users, Cyanogen is in more hands than Windows Mobile and BlackBerry combined.
Now we don't know how many Blackberry users there are, but just looking at the last 2 years of Windows Phone sales, which total 70.5 million up till Q2 2015, and even excluding that older stubborn 15% who still use Windows Phone 7, this number is clearly false.
And despite Windows Phone's falling market share, sales have not in fact started falling year on year yet (in fact in Q2 2015 it was up 15% YoY).
Now given the state of Windows Phone, this may eventually true, but to Begovic  we can only say:
Via