With rumours for a Surface Pro refresh hotting up, a new official design patent by Microsoft may give us some insight into what's new with Microsoft's most popular PC.
The design patent, which protects the external design of the device, shows some clear differences with the Surface Pro 4.  Gone for example is the Surface Connector, replaced by a small port which we can only assume is the new USB-C industry standard for powering tablets and which offers expansion via an ever increasing array of dongles.
Also of note is that the headphone jack has now moved to the bottom right vs the top left, which is much more convenient, and that the full-sized USB and mini-display port remains.
Replacing the Surface Connector with USB-C is overall a positive move, as it makes the tablet even less proprietary, but it, of course, means an increased risk of accidentally knocking down your tablet by tripping over the cord, and may mean old accessories such as the Surface Dock no longer works.
We recently posted about the Surface Pro 5 being certified in China, suggesting we may soon get to see exactly what Microsoft has been cooking over the last 18 months.
Update: While Windows Central has noted that the design patent from 2015 for the Surface 3 has been updated  March 28, 2017, and may therefore reflect a new device, it is clear that we are still looking at a Surface 3 in the render posted by Anymoose below: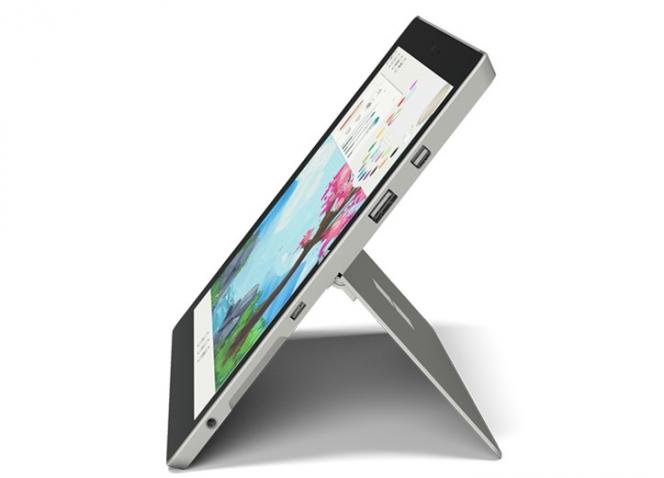 This does not mean the new Surface will not have USB-C, but we have no evidence the Surface Connector will not also be retained.
Thanks Anymoose for the correction.