Newton Mail is a fantastic email app on Android, iOS, and macOS. The app was previously known as CloudMagic, and it was loved by millions of users all over the world. Recently, the company rebranded the app to "Newton", which a lot of users didn't really like. That's because Newton isn't a free app — you can try out the 14-day trial for free, but after that, you'll have to pay $49.99 per year to use the app which is quite a lot for an email app. Nevertheless, if you use Newton on Android or iOS, you'll be glad to know that the app is coming to Windows: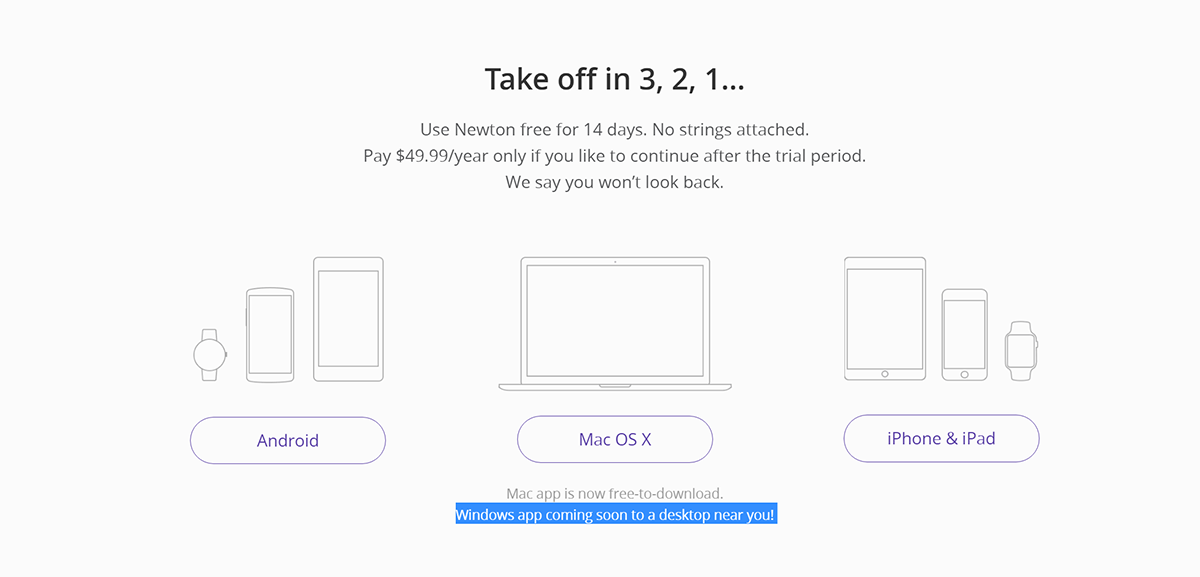 Newton Mail looks like a pretty good alternative to the default Windows 10 Mail app, as well as the Outlook 2016 app. So if you are looking for an alternative, Newton might be a good option.
Unfortunately, it seems like the Newton app will not be based on the Universal Windows Platform, which is definitely a bummer. Even if it's a Win32 app, Newton can publish the app on the Windows Store using the Desktop App Converter on Windows 10 — but of course, that'll prevent it from running on Windows 10 Mobile devices, as well as some other devices like the Surface Hub and HoloLens.
Additionally, it isn't known when exactly the app will be available on Windows PCs, but we'll let you know once it is available.