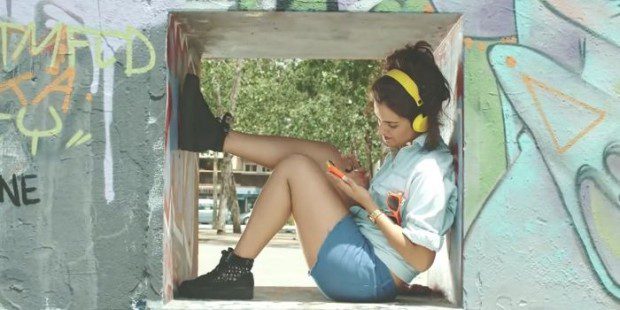 Windows Phone has its roots in the Zune music player, and while that series of devices was not a commercial success, its user experience has always been lauded.
Music is therefore a very important part of Windows Phone and in this article, we will be helping the new users to the platform make full use of the potential of the Music service. Some items may be obvious to some of our readers but might come handy to those who just move from Android or iOS to Windows Phone. If you are a hardened Windows Phone enthusiast like us, you may leave the article here. For rest of our audiences, let's get started.
Simple tips for users:
Considering the fact that you are most likely using a new device the first thing that comes in the mind is, how to copy Music to your phone. The best way to do this is to connect your Windows Phone to PC and copy your favourite music to the appropriate folder on Phone/SD Card storage using simple Drag and Drop.
If however you want to copy whole playlists, the Windows Phone App for Windows 8 may be the easiest way to do it, though as a MTP device even the venerable Windows Media Player will be able to manage music on the device.  (Windows 8, Windows 7, Mac)
Another new option which has become available recently is to upload all your music to OneDrive and then stream your music for free.  This is particularly useful if you have an unlimited bandwidth plan, use WIFI a lot, have a very large collection and have limited storage on your phone. See more about this below.
It is also possible to create playlists on your phone in Windows Phone 8.1.  On Windows Phone 8.1, just open Xbox Music and go to playlist. Tap the plus sign (+) and give the name to your playlist and select the songs. Simple enough..!!!
| | | | |
| --- | --- | --- | --- |
| | | | |
| Tap on Playists -> | Tap on + –> | Name your Playlist –> | Select the songs and tap on save to finish. |
Next thing is the sharing. Windows Phone again is in controversy when it comes to sharing. We had restricted sharing in Windows Phone 7.5 and 7.8 but after Windows Phone 8 you can easily share songs to anyone using Bluetooth. And there is NFC too. Use both of them to share your favorite songs without any hassle.
| | |
| --- | --- |
| | |
| Tracks can be shared from the Now Playing screen. | Or whole albums using the Files browser. |
For individual songs tracks can be shared from from the menu on the Now Playing screen, but for multiple tracks it may be easier to find the tracks using the file browser, where they are stored under Phone>Music directory.
Xbox Music Pass:
This is another premium feature especially for Windows Phone users. Microsoft has made available a premium, ad-free package for Music Maniacs. All though it is available on all the major platforms but if you want to take full advantage of the sync feature then we recommend you to have Windows Phone and a Windows 8.1 PC. The Xbox Music Pass support Windows PC, tablet, Xbox, Windows Phone, and the web. Also you can download Xbox Music apps from Android and iOS Stores. It supports up to 5 devices and has 38 million tracks available globally.The package costs $9.99/Month which is pretty low compared to the features it provide. The only drawback of this service is, it is not available everywhere and covers only 20 countries. You can get full details about this service here.
OneDrive and Xbox Music Streaming Integration:
This is the most recent addition to the Music platform. OneDrive and Xbox Music integration allows users to stream their OneDrive music directly from the Xbox Music service. This new integration is free, meaning anybody with a OneDrive account can now access their music without needing an Xbox Music Pass, which is good news for those who don't use Xbox Music. OneDrive users will see a folder in the root of their OneDrive titled Music. This is where Xbox Music will pull songs from, so anything you want to stream via the Xbox Music service should go into that folder. You can add music files in MP3, M4A (AAC), and WMA formats. You can currently add up to 50,000 songs to your collection. As an added incentive, if you are a Music Pass subscriber, you'll get 100 GB of additional storage in OneDrive to save all the music you love.
3rd Party Music Apps:
Enough Xbox Music. We might have some of the readers who don't like the Xbox Music service. For them, we have a list of nice 3rd Party apps which outrun Xbox Music in one way or the other. Apps like Tuubecast, Supertube allow users to have a quick access to YouTube and take full benefit of the service, usually ad-free. Also if you are a great lover of UC Browser like me then you have something more to rejoice. UC Browser allows users to directly save any video to your device. Just open a video and UC Browser pops a small bar at the bottom asking if you want to download and save the video. Also we have apps like Shazam which are a step ahead. The app has built-in Music Recognition Feature which detects the music and gives you full details with the download links. And guess what, Microsoft's own digital assistant, Cortana can also do it. Just tap on the Music icon or say "What's playing now".
Note: Windows Phone doesn't have any official YouTube app. You need to use 3rd Party apps for accessing the service.
The tale of two cities, Xbox Music and MixRadio:
This is another service and a competitor to Xbox Music. Available exclusively on Lumia device, it was originally called Nokia Music and was dubbed to MixRadio after Microsoft acquired Nokia.  MixRadio allows you to get weekly, Monthly or Quarterly subscriptions to download unlimited songs. It also allows you to creates mixes and makes a Music Profile according to your taste. MixRadio was recently acquired by LINE which ended the subscription feature. We are not sure about the future of MixRadio but it is a great option now for the haters of Xbox Music.
Conclusion:
Music management on Windows Phone is relatively easy, but also with a wide variety of powerful options. We have Xbox Music on one hand and 3rd party apps on the other both fighting for the maximum user base. Windows Phone users can enjoy amazing Music and Video. Also Microsoft is working hard to make some mind-blowing music accessories for Windows Phone users. Whatever it maybe, we think Microsoft has made efforts to grab every opportunity that came in their way.
We hope this short article will help our new users to get perfect music apps for their phones. Do leave your ideas and queries in the comments section for us.