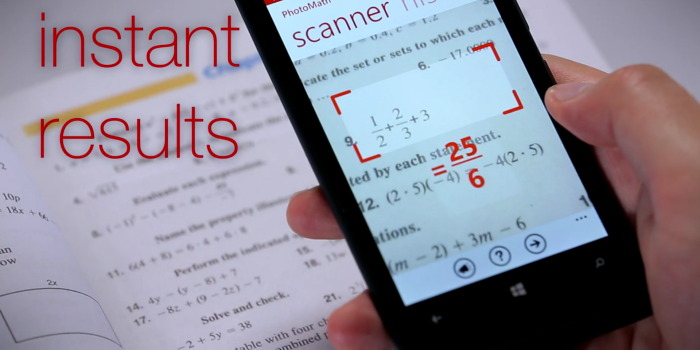 A new app by microblink has just popped up, delivering the ability to instantly solve simple math problems, including algebraic equations, just be scanning it with your smartphone.
With Photomath you simply need to point your phone at the math equation and see the solution. The solution can also be shown step-by-step to help those meant to be studying.
The app is available for iOS and Windows Phone, with an Android app only coming in 2015.
The app is free and can be found in the Windows Phone Store here.
See the video demo below.
Via Engadget.com