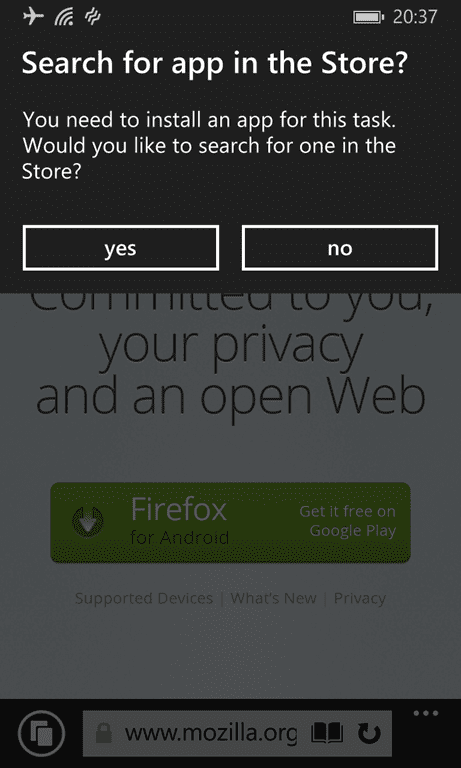 Sharp-eyed reader Supergamer65 has noticed a new feature in Windows Phone 8.1.
The last update brought impersonation of Android and iOS from the IE11, which meant windows phone users were no longer being offered Windows Phone apps automatically.
It has however also brought a way of dealing with it.
When users click on an iOS or Android link in IE11 the phone will now offer to search the Windows Phone app store for the same app.
Of course many apps are not available, but the move does show the Windows Phone team is thinking outside the box.
What do our readers think of this new feature? Let us know below.
Thanks Supergamer65 for the tip.