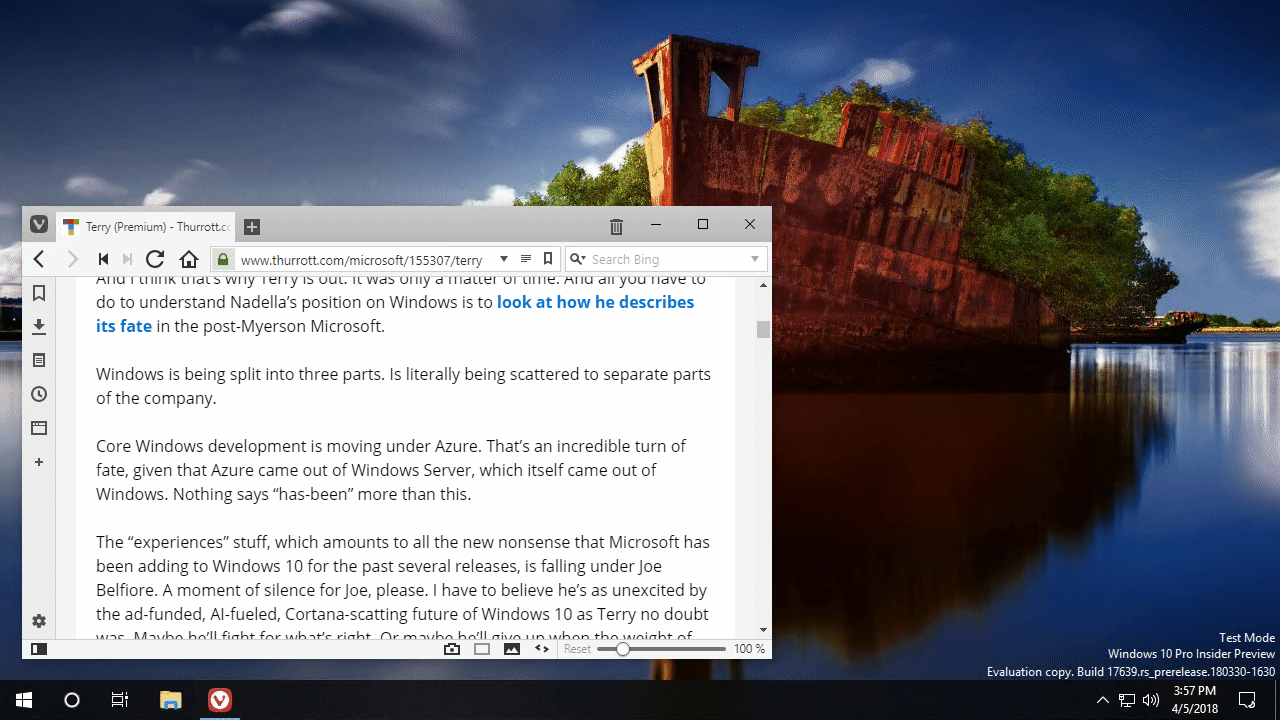 We reported a few days ago that Microsoft is working on a new screen clipping experience for Windows. The information was revealed by Microsoft watcher WalkingCat, who found the resources in the new RS5 build of Windows 10.
Now the experience has been revealed for the most part by  Rafael Rivera at Thurrott.com. The experience would allow users to draw a shape on the screen and have that copied to your clipboard. The shape can be free-form or a rectangle, and the experience is activated by a shortcut in the Action Centre.
There is also a suggestion it may be linked to other screenshot shortcuts such as Win + Shift + S. Screenshots are stored on the clipboard, with no option to save them to disk, and we believe it will allow users with multiple screens to clip only one screen, or all at the same time. The feature may also be linked in the future with Cortana Insights, allowing users to search items from screen images and other apps rather than only the web and text.
The feature appears close to being ready and should become available in some new Skip Ahead builds in the coming soon.
Image credit: Thurrott.com