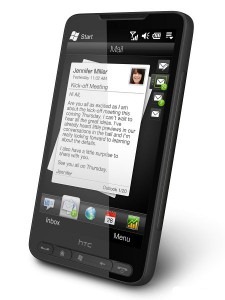 HTC has released yet another update for the HTC HD2, this time a full ROM update, to address the persistent issue of SMS messages not being sent.
HTC describes the update as below.
ROM Upgrade for HTC HD2

Release Date: 2010-01-22 Category: ROM Upgrade

An updated ROM is now available for HTC HD2 customers to download. As always, HTC is committed to providing customers with the best possible mobile experience.
Installation Instructions:

ROM Version: 1.66.707.1
Improved Functions:


Keeping in touch has always been very important, and this update delivers fast and reliable SMS messaging.
Before you proceed, please confirm that this software upgrade is a newer version than what is currently installed on your device. If it is the same version and your device is operating normally, there is no need to reinstall the software.
The update can be downloaded at HTC here, and remember to back up your files and data, as this is a full ROM update that will wipe your device.
Please also let us know if this fixes the issue or not.
Via Pocketnowtweets.