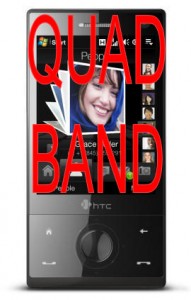 Now we know the HTC Diamond is an attractive piece of kit. So attractive that many people based in US have imported the device, despite it apparently being only a tri-band device, with not even EDGE support on the 850 band used by AT&T.
Those readers have some cause to rejoice – an updated Radio ROM (V100.25.05) leaked by XDA-Developers hackers manages to activate the hidden 850 Mhz radio, allowing GSM and EDGE connectivity to work on all the GSM networks in USA. Unfortunately there is still no support for US 3G, but one is left only to wonder whether this is very far behind, seeing how HTC is planning to release the HTC Touch Diamond on the Australian Telstra network, which uses the same 3G bands as AT&T.
To download the new radio ROM and for instructions on how to install it, read this thread over at XDA-Developers here.