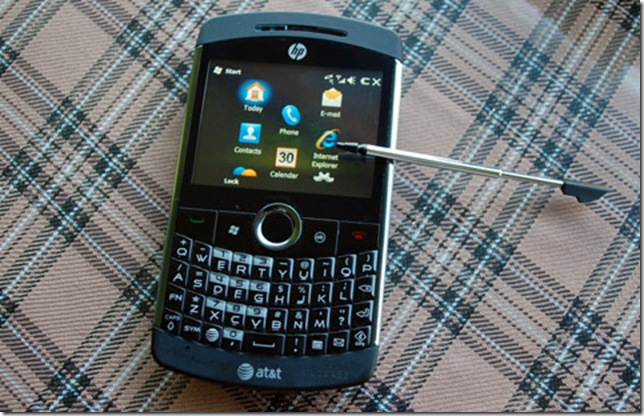 We have reported on the HP iPaq Obsidian before, during the Great Sprint AT&T leak, and now the device has shown up again, unusually, in a mobile phone shop in Vietnam.  Apparently still set for a November release, this time we have high quality pictures of the device, showing it to be clearly running Windows Mobile 6.5, and looking pretty good while doing it.
Of note is while the screen still remains QVGA, it is now a vibrant AMOLED screen, which really shines through in the pictures.  The screen is now also 2.43 inches, rather than the rather preposterous 2.8 inch landscape screen rumoured previously.
The device features the usual spec of features, such as a 528 Mhz 7200A Qualcomm processor, 256 MB RAM, 512 MB Flash ROM, WIFI, 3G and GPS, and retains that great innovation in recent handhelds, the 3.5mm headphone jack.
The camera has been updated to 3.2 megapixel, but has lost the LED flash along the way.
(Click for larger versions of the pictures)
See the full set of pictures at VNExpress.net.
Via GSMArena.com.