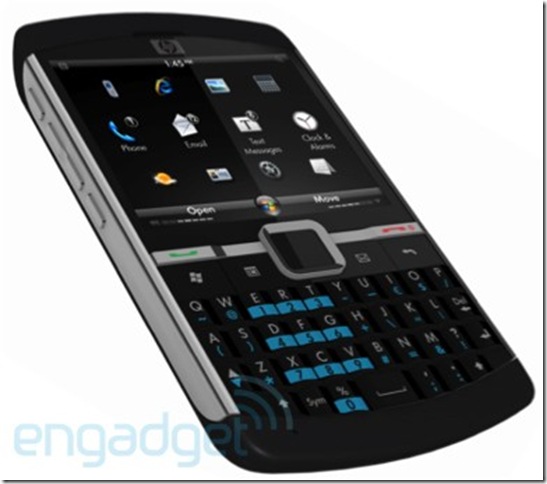 Engadget managed to get their hands on AT&T's playbook for 2009 and found this one get by HP, a company that traditionally have not had the best luck getting their devices onto that network.
The HP iPAQ K3 (code-named Obsidian), set to launch in November 2009 with Windows Mobile 6.5, has a number of great features like WIFI, GPS and a 3.5 mm headphone jack, but this is spoilt by the low QVGA screen resolution, especially on a large 2.8 inch landscape screen.
The 13.5 mm thick device otherwise feature a large 1400 mAh battery and a generous keyboard ensconced on a 117mm tall and very wide 68mm shell.
The screen will be touch-based, but intriguingly not ship with a stylus, either due to confidence in the finger-friendly nature of WM 6.5, the keyboard or most speculatively due to the screen not supporting it.
The most interesting aspect of the presentation however is the screenshot on the device, which shows an OS which is clearly not Windows Mobile 6.5, but looks much more like what we expect Windows Mobile 7 will look like.
Via Engadget.com
Thanks Wreiad for the tip.