Microsoft is rumored to be working on new Lumia smartphones for MWC 2015. According to rumors, Microsoft may release successors for the Lumia 1320 and 830. Although there isn't much info about the upcoming devices, we now know a new Lumia model number: RM-1109.
JanelaTech was able to obtain documents of Anatel (above) where the new Lumia's model appears.The document also reveals that the RM-1109 will pack a 2500mAh battery. Furthermore, Microsoft's Marcos Louzada has discussed some information on  the RM-1109's battery (model BV-T5C) with Alcatel.
Gallery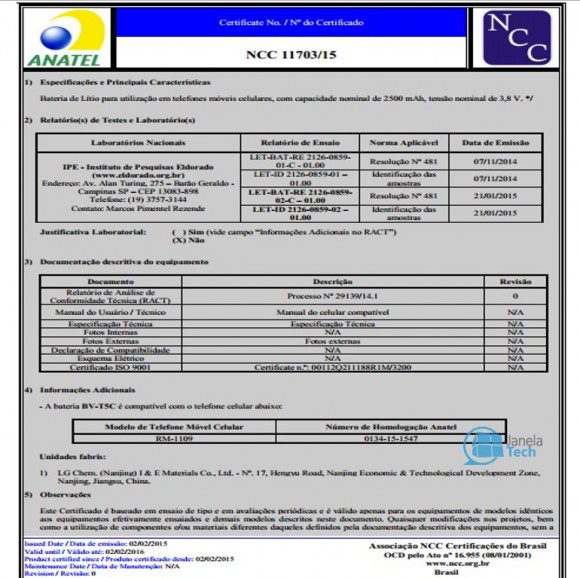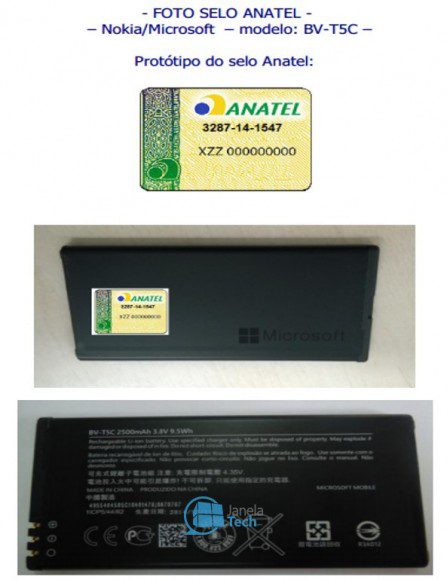 Unfortunately, we can't confirm if these documents are trustworthy. Nonetheless, make sure to stay tuned for Mobile World Congress next month as we'll be attending the event in Barcelona next month.