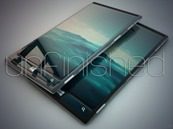 I think when we heard Sprint was bringing two Windows Phones to their network this summer we expected possibly an HTC 8X and a Samsung ATIV Odyssey.  Now however in an interview with PCMag Sprint confirmed that they will be offering all new HTC and Samsung handsets this summer.
"They'll be current," Sprint's director of device delivery Ryan Sullivan said. "We're working for current product launches, and not necessarily to launch on six-month-old hardware."
"We're trying to work with Microsoft to make sure what we deliver is very high quality," he said. "The platform integration and the services that we want to bring aren't the only things we want to make fresh."
"Microsoft has really started to drive that three-screen paradigm," Sullivan said. "I think that's why they're going to do better this time. As the carrier ecosystem begins to build, and they reach all the tier 1s, I think they'll start to build momentum," he said.
He would not say exactly when the new phones will appear, but said:
"A lot of carriers and manufacturers are reserving their major smartphone launches for standalone events, and MWC (in February) has become a very popular show for making major announcements."
Do our readers think we will see genuinely new Windows Phones this summer, or simply variants like the Nokia Lumia 810? Let us know below.
Via Phonedog.com