Rovio is launching a new Angry Birds game next week which will take the venerable franchise into a new direction.
Angry Birds Epic is an tactical turn-based RPG like Final Fantasy, with a medieval theme with knights and magicians and so forth.
The game is set to launch on iOS in Canada and Australia next week before eventually rolling out to the rest of the world.
Now Facebook fan site Windows Phone News reports that the game will also be hitting Windows Phone next week, which would be great news given that our OS traditionally has to wait several months for games to finally arrive.
Update: WPN says the app is coming to Windows Phone, but unfortunately not next week.
See another screen shot after the break.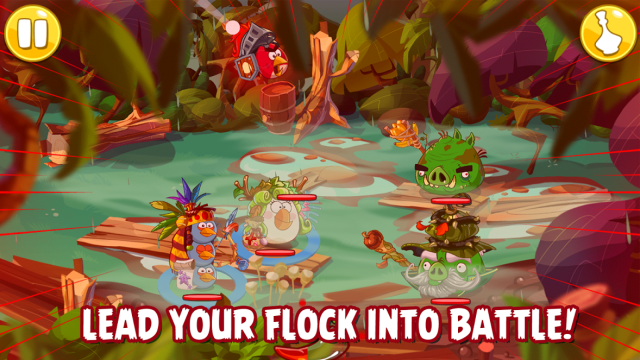 Does a new Angry Birds excite our readers?