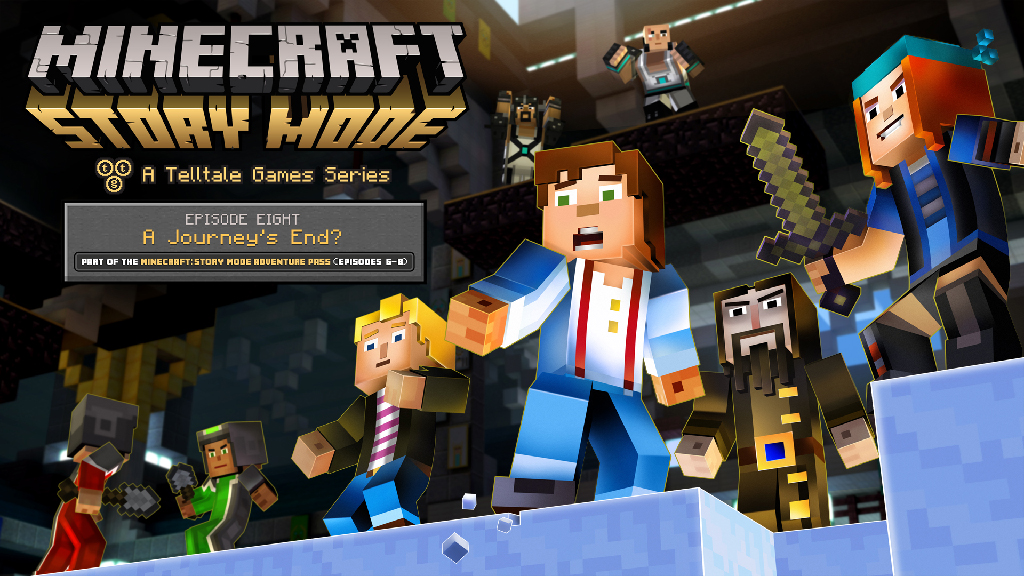 Update (6/14/18): In a statement provided to MSPoweruser, a Netflix spokesperson clarified that the company has no plans to get into gaming. You can read the full statement below.
1. We can confirm Minecraft: Story Mode is a licensed 5-episode interactive narrative series coming to our service this fall. It's an extension of our other interactive stories we have on our service like Stretch Armstrong: The Breakout, Puss in Book: Trapped in an Epic Tale and Buddy Thunderstruck: The Maybe Pile.

2. The Stranger Things project is launching on the Telltale platform at a later date, not on the Netflix service. It's part of our marketing and title promotion efforts.

3. We don't have any plans to get into gaming. There's a broad spectrum of entertainment available today. Games have become increasingly cinematic, but we view this as interactive narrative storytelling on our service.
---
Update: Telltale has confirmed earlier reports about its partnership with Netflix. Minecraft: Story Mode is coming to Netflix this fall and Telltale will publish a game based on Stranger Things for consoles and PC at a later date.
Separately, we're thrilled to confirm that Telltale is developing a game based on Stranger Things that we'll publish to consoles and computers at a later date. (2/3)

— Telltale Games @ E3 (@telltalegames) June 13, 2018
---
Original: A new report from TechRadar reveals that Netflix and Telltale Games are in talks to bring the developer's titles to the streaming service, starting with Minecraft: Story Mode.
This sounds like a window is opening for Netflix to slowly take over the game streaming business, but I wouldn't go that far just yet. The catch is that Netflix will offer a "modified version" of Minecraft: Story Mode, indicating that there will be some changes compared to its console counterparts. According to the initial report, "Minecraft: Story Mode will be delivered via video files and will accept commands via any remote equipped with directional and select buttons." TechRadar now believes these impressions to be inaccurate, and the game will "instead play similarly to titles like Puss in Book: Trapped in an Epic Tale and Buddy Thunderstruck: The Maybe Pile, which let younger viewers choose how the story unfolds."
These limitations may mean that battle sequences could be cut from the final product.
Along with this deal between the two companies, Telltale is also reportedly developing a Stranger Things game. This project, however, won't release on Netflix to stream (at least for the time being) and is instead being worked on as proper Telltale experience that we've grown accustomed to.
This partnership has yet to be formally announced by either company, but sources say that the announcement "could happen any day."
During E3, Xbox's Phil Spencer mentioned that Microsoft was working on bringing console-quality streaming to mobile devices. These plans are sure to precede bigger game streaming opportunities utilizing its Azure platform. Analysts have even begun to state that Microsoft is becoming the "Netflix of Gaming." Even with Netflix's own reported plans, I don't think this changes. As the report implies, whatever game streaming Netflix will offer will be severely limited, even on simple titles like a Telltale game. Microsoft is likely in a better position to handle streaming AAA games without sacrificing too much.