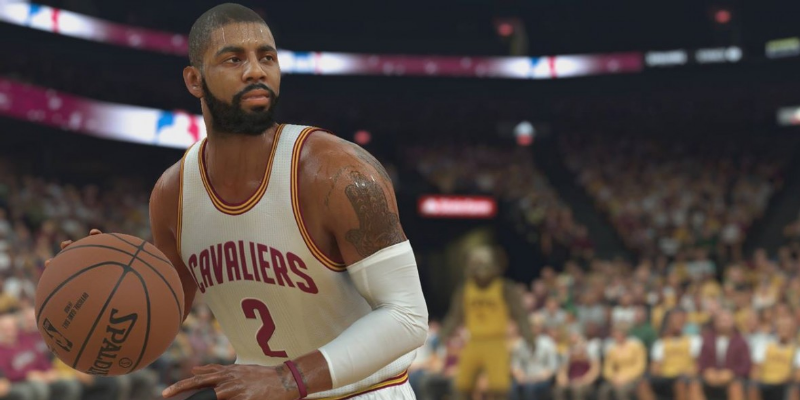 If you're an Xbox Live Gold member who's been on the fence about getting NBA 2K17, you might be changing your mind pretty soon. The latest entry in the infamous NBA 2K series is heading to Xbox Live Gold's Free Play Days program, giving anyone with an active Gold membership a full weekend to shoot some hoops.
The promotion begins Friday at 9AM Pacific time/12PM Eastern time, and runs up until 11:59PM Pacific time/2:59PM Eastern on Monday. That's a lot of time to enjoy the game- and also decide if you want to keep it or not. There's going to be much more of a reason to buy it than usual anyways, as you'll be able to enjoy a discount between 30% and 40% off on the game.
Free Play Days aren't demos or trials, so you'll be able to check out the entire game for no cost (aside from your Gold subscription cost, of course).  You'll still have your save data and achievements if (or when) you purchase the full game, so there's no reason to worry about having to pull off all your hard work a second time.
This is happening simultaneously with the launch of the game's 1.05 patch (which doesn't include anything from the upcoming Fitbit promotion), which is a small bundle of changes. These include updates to the design of the Cleveland Cavaliers court, Golden State Warriors uniforms, and more. It's not the biggest patch in the world, but it makes the game even more true to life than it already was.
To play NBA 2K17 once the weekend begins, simply open up My Games & Apps, and navigate towards the ready to install section. You should find the game waiting there for you, and you can check it out in the Xbox Store if you'd like to buy the full thing.
What games do you want to see on Free Play Days? Let us know in the comments below!