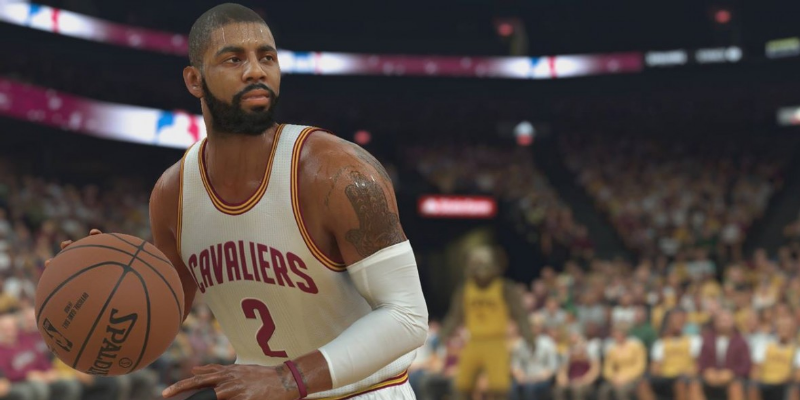 NBA 2K17's developer Visual Concepts has teamed up with an unlikely partner: Fitbit. The fitness tracker producer announced their partnership today, and avid NBA players will get to start seeing the results on November 25th. The promotion's a pretty simple one with a lot of potential: take ten thousand steps in a day, and your MyPlayer (a custom player) in the game starts to feel the results of your exercise, gaining temporary boosts to important stats.
Actually taking advantage of it isn't very hard, either – users will be able to link their Fitbit with the game, starting on the 25th. Steps then begin to count towards the goal after the link, and you'll gain boosts for a solid five days after reaching the goal. It might be a small reward, but it's a cool idea – your character is you, so why shouldn't your exercise count towards them as well?
It's an attempt to get gamers active that almost hearkens back to the era of motion controls, but there's so much more potential now because you aren't just limited to your home. There's so much potential for what this partnership could become in the future, especially if it gets expanded to other 2K Sports titles like the WWE 2K series.
If you'd like to purchase NBA 2K17 for your Xbox One, you can pick up a copy on Amazon here.
Do you have both a Fitbit and NBA 2K17? What do you think about this? Let us know in the comments below!